By the end of the year, the Russian Navy will receive Mi-28N "Night Hunter" and Ka-52 "Alligator" combat helicopters. Previously, these rotorcraft were supplied only to the Russian Aerospace Forces. Cars will arrive at the base of the sea
aviation
Of the Baltic
fleet
, reported
News
.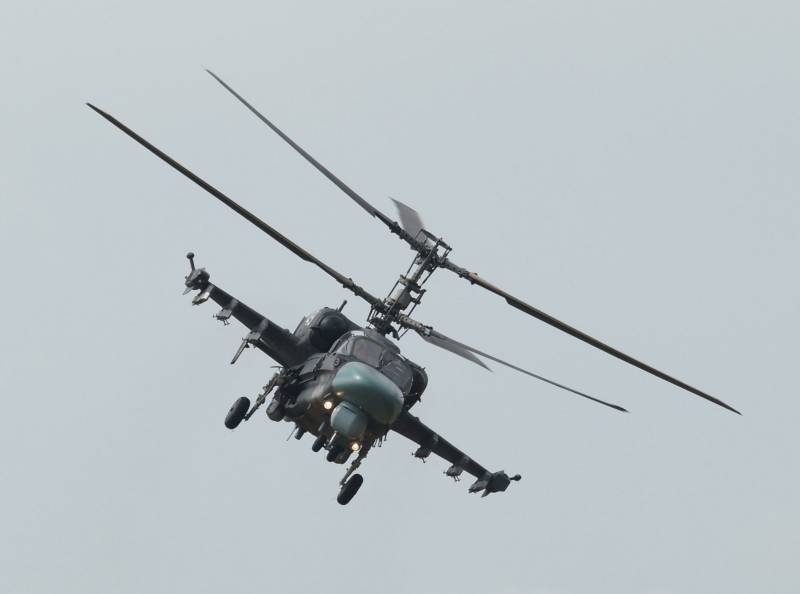 According to experts, in the conditions of the Baltic Sea with its short distances, attack helicopters will become universal and formidable.
weapons
. They will be able "not only to support ground troops and marines, but also successfully fight against ships of various classes."
As reported in the command of the Navy, the decision to purchase Mi-28Н and Ka-52 for the needs of Naval Aviation (MA) has already been made. It is planned that "before the end of the year, the first vehicles will go into service with the 125-th separate helicopter squadron of MA Baltic Fleet". However, it is possible that the rearmament dates may be shifted.
The flight range of the Ka-52 and Mi-28 allows to cover a fairly large part of the Baltic Sea. These machines can operate from ground airfields. They will easily cope with the support of landing ships, as well as be able to patrol the Russian territorial waters. Helicopters can operate in bad weather conditions at extremely low altitudes. This makes them a challenging target for ships' anti-aircraft systems. In turn, the airborne armament of the "Alligators" and "Night Hunters" makes it possible to cause serious damage to ships of the "Corvette" class. And for missile and amphibious boats, a meeting with the Mi-28Н and Ka-52 will be deadly,
told the newspaper military historian Dmitry Boltenkov.
Currently, the 125-I separate helicopter squadron is part of the 7054-th naval aviation base. Based in the area of ​​Kaliningrad. In addition to the shock machines, the airbase Mi-8AMTSH will also be included in the air base. Currently, the squadron is armed with 10 Mi-24VP and Mi-8 of various modifications.