On the Internet, an image of two Syrian heavy flame-throwers TOC-1A "Solntsek" appeared at once. According to military experts, this photo can be considered unique, because previously these combat vehicles could be seen only one by one, writes
Messenger of Mordovia
.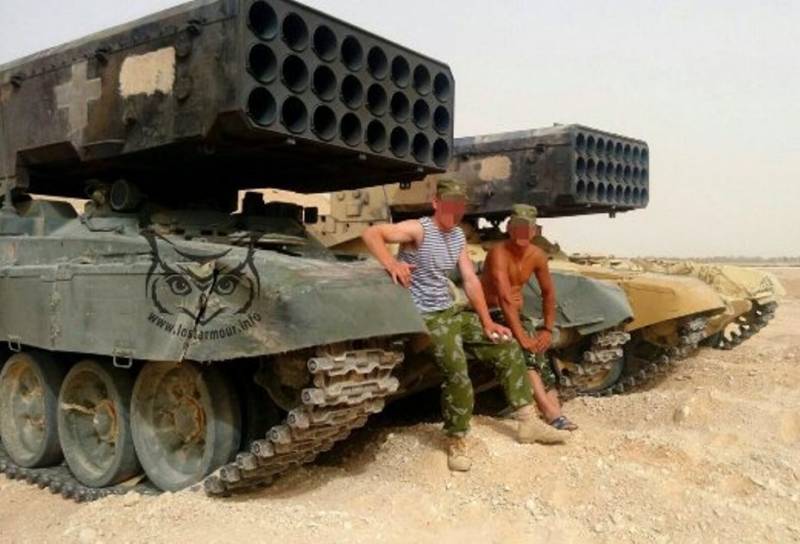 "Besides, according to some information, in the photo one of the TPS is a veteran of the Syrian company. This is the "Sunlight", which is on the left. The car was delivered to this hot spot at the end of 2015 of the year. After that, she flashed during the battles in the most critical areas, "- said the author of the material Lev Romanov.
The fact that the machines were intensively involved in the battles is evidenced by the burnt paint of the packages with guides, which serve to launch rockets.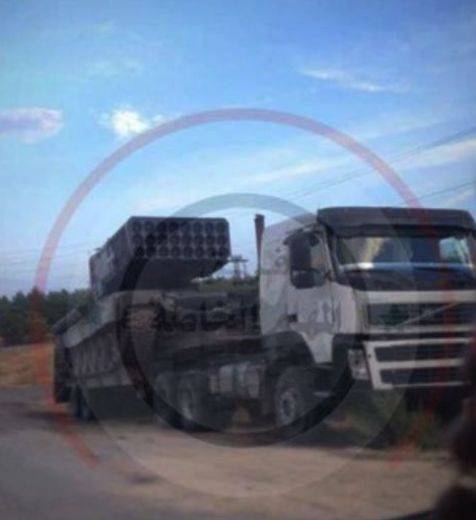 "Given the firepower of this flamethrower system, it can be assumed that the" Solntsepeks "have counted hundreds of destroyed enemies. After
aviation
and TOS-1A missiles, probably the most deadly
weapon
Syrian war, "- said in a publication.
According to the author, military analysts regret that the Russian army is armed with old versions of the Solntsepeks made on the chassis
tank
T-72A. At the same time, flamethrowers mounted on a T-90S with an engine of 1000 hp were delivered to Azerbaijan and Iraq. They have increased mobility, "and also have dynamic protection of the upper frontal part of the hull and sides. Unfortunately, this is not on our TOSs yet, "the publication concludes.