Fighter Su-57 (PAK FA) will carry more than 10-ti missiles, including anti-radar, reports
Interfax-AVN
a message from Boris Obnosov, general director of the Tactical Missile Corporation Corporation.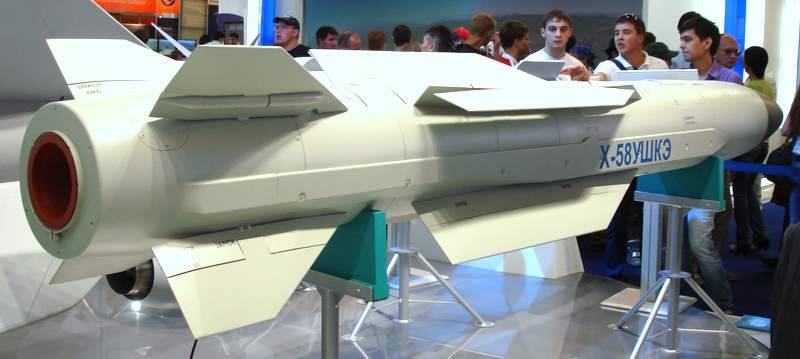 We have on the stand is one of the missiles for the PAK FA - X-58USHKE intrafuseral anti-radar missile. The second rocket that is on the stand is a modular X-38 with various homing heads. In addition, the fighter will carry about a dozen more missiles,
said Obnosov at the Army-2017 forum.
He stressed that "the effectiveness of the aviation complex is largely determined by the weapons that it carries."
Weapon
must ensure the vitality of the person who controls the aircraft. And it depends on the fact that the weapon has a long range, is able to detect the enemy at long distances, has the necessary accuracy, stealth. Therefore, of course, we are trying to work in all these areas, including jointly with the UAC,
said the general director.
According to him, the specificity of the armament for the PAK FA is "this is an interfuse accommodation to reduce the aircraft's visibility, as well as improve its flight characteristics and aerodynamics."
Earlier, the raids reported that "the first stage of creation
aviation
means of destruction for the fifth generation fighter is planned to be completed in 2017 ". He noted that "there are generally no delays in the timing of the development of aviation weapons and the work on their adaptation to the carrier."