The Israeli Defense Ministry has ordered a batch of TIKAD compact drone-kopterov drones from the US-Israeli company for fighting in the city, according to
News
.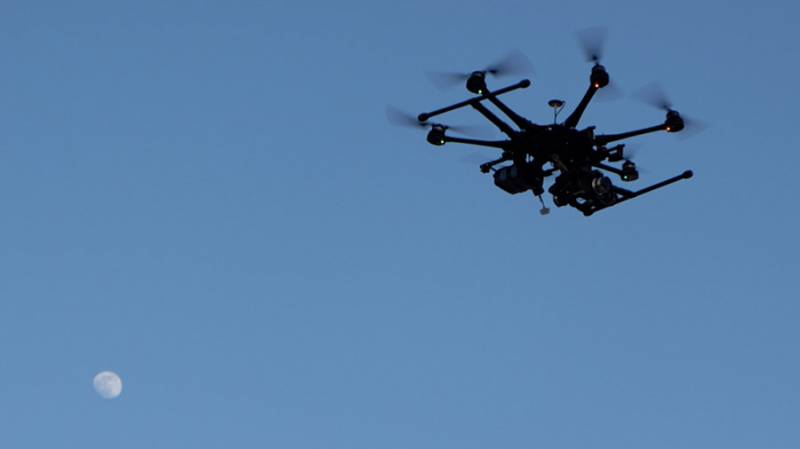 "TIKAD is an eight-propeller copter capable of carrying a variety of infantry weapons, from an assault rifle to an 40-mm grenade launcher. The main difference of this UAV from commercial models is the availability of a special platform, which allows you to extinguish recoil when fired and to conduct aimed fire at the enemy, "the newspaper writes.
According to the developers, the drones "are intended primarily for the search and destruction of militants in urban areas with dense buildings and a large number of civilians." The main objectives for him are "snipers, calculations of mortars, grenade throwers, entrenched on the roofs of buildings."
It is reported that TIKAD can be transferred by the calculation of two people or transported on an army SUV. Kopter has no artificial intelligence which could carry out a role of the autopilot therefore the operator not only fires, but also operates flight. This circumstance, as experts note, greatly reduces the cost of the system.
The first customers of the drone were the military, but they can be useful and special forces police.
According to the expert in the field of unmanned aerial vehicles, the editor of the UAV.ru industry magazine Denis Fedutinov, the availability of weapons of destruction directly aboard the UAV is very significant.
Drones used to detect an enemy, and then the unit commander requested artillery fire support either
aviation
. This is expensive and often leads to the destruction of buildings and the death of innocent people. The presence on the drone of weapons allows us to solve the problem as quickly and as little as possible,
said the expert.
He added that "above the task of equipping the UAV
weapons
Currently, developers are working not only in the United States and Israel, but also in Russia and Belarus. "