Russian Foreign Ministry spokeswoman Maria Zakharova called on Western media, in particular, the United States, to draw attention to reports of so-called unidentified helicopters in Afghanistan, supporting the militants of the Islamic State terrorist group *
According to her, Moscow drew attention to reports about the transfer by helicopters of unmarked insurgents of the Afghan wing of the IG *, as well as weapons and ammunition for them in eastern Afghanistan. As Maria Zakharova noted, 14 June, the militants of the IG * managed to occupy most of the strategically important cave complex of Tora Bora in the district of Pachiragam in Nangarhar province.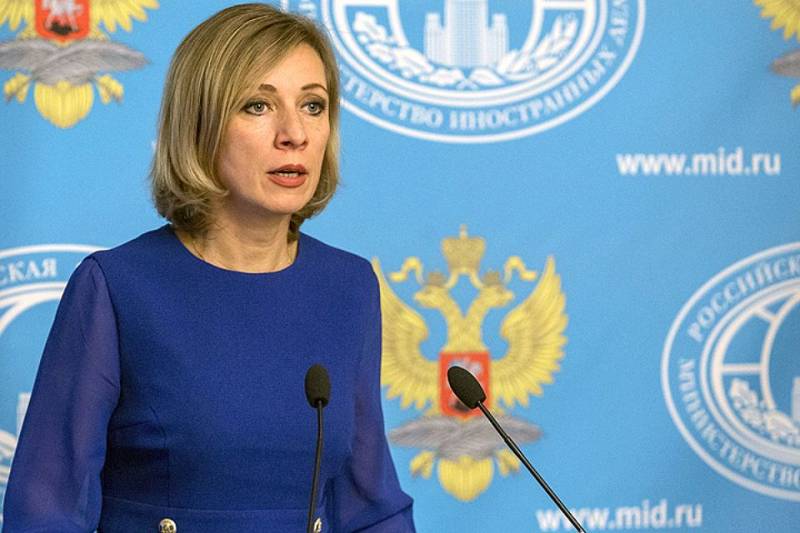 Shortly before this, an unidentified helicopter delivered more than 50 armed extremists to a terrorist province to strengthen the terrorist group that launched the attack on Tora Bora, as well as the transfer of
weapons
and ammunition
- said Zakharova at the briefing
RIA News
An official representative of the Russian Foreign Ministry called indicative of the fact that so far neither the Afghan authorities nor the leadership of the US and NATO military presence in Afghanistan have given any intelligible explanations regarding the so-called flights that have become more frequent in recent months
aviation
, which has been seen in supporting IG militants * in various parts of Afghanistan.
This continued silence on this issue is becoming increasingly eloquent. I also draw particular attention to this from the mass media, in particular, the West, in particular, the United States of America, which recently so often wrote materials on the subject of Russia's alleged support for the Taliban and extremists in Afghanistan. We have repeatedly said that these materials have no basis for themselves, and declared the Russian unequivocal position on this issue. I would very much like these unidentified helicopters to also appear not only in Afghanistan, but also on the pages of Western media.
She added.
Maria Zakharova noted that the Western media have the opportunity to ask relevant questions about unidentified helicopters at the Pentagon, the White House and the US State Department.
I understand that you are looking for Russian hackers. Now you can switch to helicopters, which in Afghanistan itself are considered to be American, and which provide support not to some moderate militants or extremists, but directly to igilovtsam
- The official representative of the Ministry of Foreign Affairs of the Russian Federation added.
Earlier, Russian Foreign Minister Sergei Lavrov said that the department had questions about the statements of parliamentarians in Afghanistan about the flights of American-made helicopters without identification marks over the territories controlled by extremists.
Islamic State (IG *) - Terrorist organization banned in Russia