Militants of the so-called "Islamic State" (prohibited in the Russian Federation), according to their own reports in the social network accounts controlled by the terrorists, carried out a change of "field command" in the Deir ez-Zor area. The new igilovskiy leader arrived at Deir ez-Zor from the territory of Iraq - according to some information, from Mosul, where the "coalition" who has been trying to take the city under its own control for a month.
Against this background, the Ishilovites organized the next stage of the offensive in several directions to Deir ez-Zor. By regrouping their forces, ISIS fighters tried to break through the defenses of the Syrian army in the east of the city, but the Syrian
aviation
, which took off from the airfield at Al-Kamyshly, did not allow the militants to carry out their plan.
Representatives of the so-called Syrian "opposition," say that the igilovtsy were able to capture one of the Deir-ez-Zor districts, but neither the igilovtsy themselves nor the forces of the SAR government army confirm this information. The operation in Deir ez-Zor and Palmyra (Tadmor) continues.
Against this background, attention is drawn to the information coming from Mosul, the western part of which is fully controlled by the militants of the "Islamic State". The top of the so-called "treasury" of ISIL ordered to form groups that should bypass residential buildings and withdraw all the jewels and decorations belonging to local residents. The statements of the terrorists say that women should donate "worthless things" to "create a caliphate." The volume and value of already seized jewelry is not reported. At the same time, militants in Iraq and Syria consistently receive
weapon
, ammunition and equipment. For example, within a few days, the ISIL fleet in Mosul alone was replenished with several dozens of new Toyota SUVs. It is unlikely that the same coalition operating in Mosul, unknown way of supplying terrorists IG.
Meanwhile, the terrorists themselves publish photos of the lined
tanks
Turkish Armed Forces in the area of ​​the city of El Bab (north of the SAR). It is reported that the Turkish offensive with the support of the so-called "Syrian opposition" in the position of ISIS in Al-Sulfaniyeh (east of Al-Bab) has choked. The Ishilovites counterattacked with great forces. They managed to knock out several tanks and military vehicles of the Turkish army.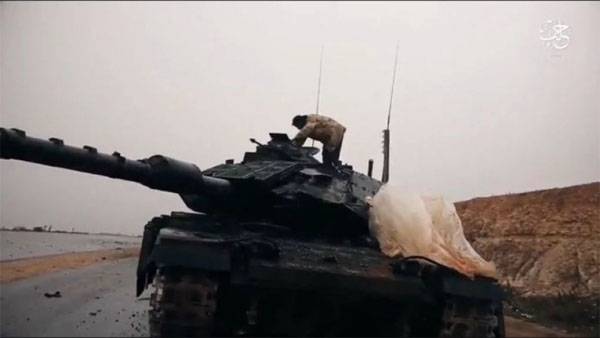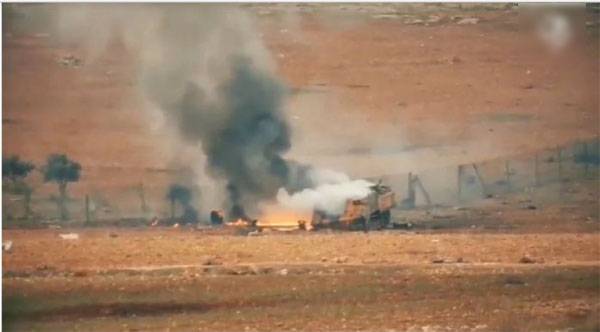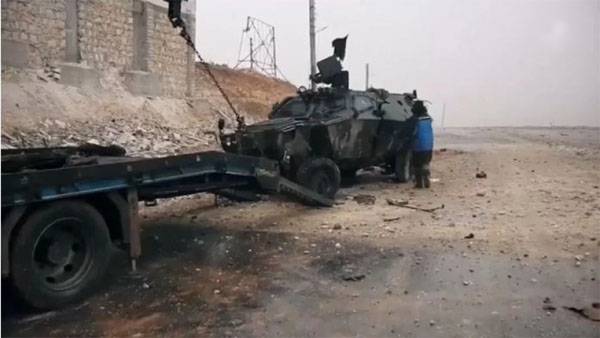 The Turkish military command was forced to give the order to temporarily suspend the operation of the "Euphrates Shield", which Ankara is conducting in the north of Syria. Recall that earlier the position of ISIL in the north of the province of Aleppo was bombed jointly by aircraft of the Turkish Air Force and the Russian Aerospace Force. Apparently, the damage inflicted on the militants was not so serious that they would lose the possibility of resistance.