From the American base Panzer Caserne in German Stuttgart stole a few small units
weapons
and items of military equipment, passes
RIA News
message of the Stars and Stripes newspaper.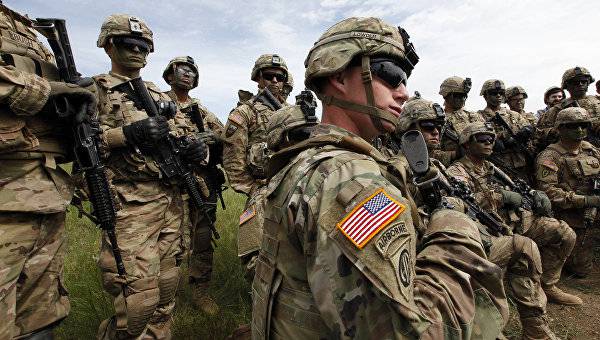 "Among the stolen items are several semi-automatic pistols, one small-caliber automatic rifle and a shotgun",
told reps the representative of the Office for the investigation of crimes in the US Armed Forces Chris Gray.
The exact number of missing weapons he indicated.
Currently under investigation. The members of the investigative group are inclined to believe that the theft was committed by those who have access to the base.
"While the investigation is ongoing, we are considering all possible options. At this stage, it does not seem to us that someone from the side has stolen weapons and equipment or that someone has broken the fence, but we cannot completely exclude such a version ",
Said Gray.
The name of the base officer did not specify. The fact that the incident occurred in Stuttgart, the newspaper learned from another source, whose name is not disclosed.
The publication draws attention to the fact that the theft of weapons occurred against the background of exacerbated security problems in Germany, which several days earlier had survived a series of terrorist attacks.