The command of the US Marine Corps confirms the message that the F / A-18C fighter-bomber crashed on Thursday. The report says that the disaster occurred in the state of California, about two hundred kilometers east of Los Angeles - in the Mojave Desert. The aircraft was part of the 3-th air corps of the Marine Corps (home to the San Diego).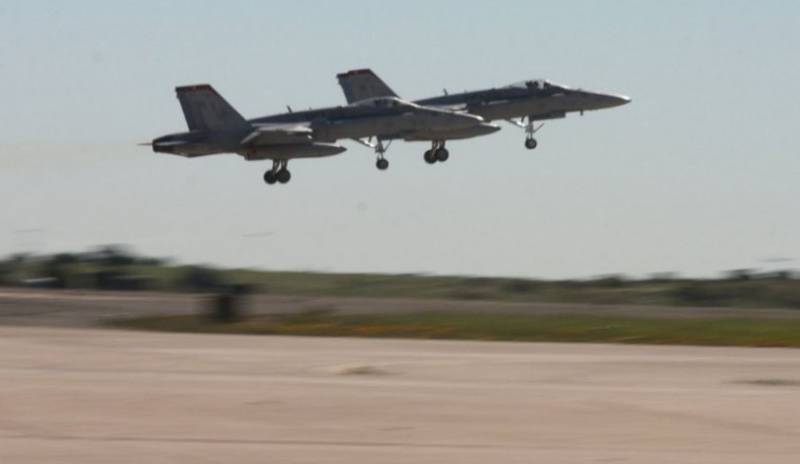 The plane was carrying out a combat training flight as part of the naval infantry exercises. The pilot had to drop the bombs on the target in the desert, but in the end, F / A-18C fell at the peak, from which the pilot could not bring the aircraft. According to confirmed data, the pilot was killed.
It is noted that in the area of ​​the combat training task, artillery operated, one of the objects of which the aircraft should have hit. A spokesperson for the Marine Corps reports that at the time of the launch, the artillery on the ground "took a break" on the ground.
Marines took part in the exercises on earth, which were divided into two groups. The task of one was to retain objects, the task of the other was to take control of objects.
Aviation
performed the function of supporting the assault group.