The forces of the so-called American coalition, according to the command, have completed anti-terrorism training for some 600 Iraqi troops and representatives of the country's border guard service. According to the commander of the Iraqi forces, Kasim al-Muhammadi, the duration of the training was two months. The training was conducted at the Ain al-Assad military base in the western part of Anbar province. This is reported by the Turkish News Agency.
Anadolu
.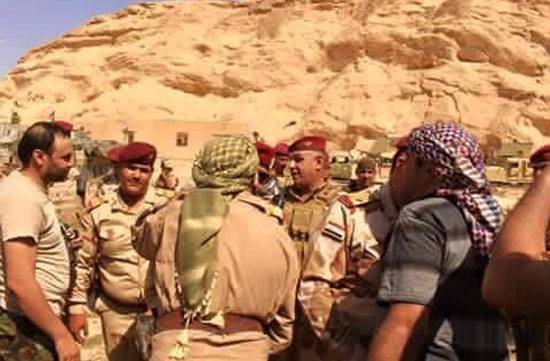 Al-Muhammadi said that the now trained Iraqi fighters "will begin to participate in operations against the DAESH militants (banned in the territory of the Russian Federation), and the border guards will take over duty on the border with Syria and Jordan.
It is worth recalling that the Pentagon had already carried out an anti-terrorist training operation. It was then about the preparation of the so-called "moderate opposition" in Syria. A couple of months after the end of the program at that time, one of the American generals responsible for the process during the Senate hearing announced that of several thousand past anti-terrorism course they went to fight the terrorists "5-6 people." Most, as it turned out, along with
weapons
switched to the side of ISIL and Dzhebhat an-Nusra (banned in the Russian Federation). At the same time, the "moderate opposition", prepared at the expense of American taxpayers, is now known to cut the heads of children ...
In this regard, the question arises: how many Iraqi troops (from 600 trained in Anbar province) will actually fight the terrorists, and which one will immediately go over to their side? There is another topical question: so what kind of preparation is the American coalition in Syria and Iraq engaged in: anti-terrorist or still terrorist, considering that most of the trained fighters immediately find themselves on the side of the militants of various groups.