Ulan-Ude
aviation
the plant (U-UAZ) of the Russian Helicopters holding prematurely manufactured and handed over to the customer a single day of acceptance a batch of military transport helicopters Mi-8AMTSh, reports
press office
Rostec Corporation.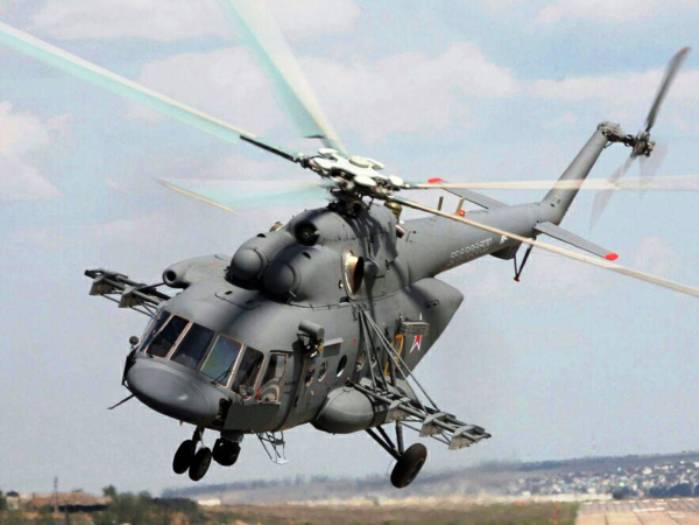 "Mi-8AMTSH is one of the most modern and equipped helicopters of the Mi-8 / 17 family. It makes up the main share in the renewed park of power structures of Russia. The helicopter is capable of transporting up to 36 military personnel, up to 4000 kg of cargo inside the fuselage or large-sized cargo weighing up to 4000 kg on an external suspension, "the release says.
In addition, according to the press service, U-UAZ also began to conduct acceptance tests of Mi-8AMTSH-VA helicopters provided for in the GOZ-2016 and intended for operation in the Arctic latitudes.
It is noted that "Arctic helicopters are equipped with a unique heating system for engines and transmission units, which, together with special covers, allow you to store and launch helicopters in non-tangled conditions at temperatures up to –60 ° С, and installing a strapdown inertial navigation system determines the location of the helicopter when satellite signals disappear ".
"Flight safety has been significantly enhanced by installing (using) the Mi-8AMTSH-VA digital autopilot helicopters, sea rescue suits for pilots, life rafts, and air surveillance systems warning the crew of approaching other aircraft," the message said.