Ukrainian channel "112 ya" with reference to the representative of the Ministry of Defense of the country reports on the incident that took place in the Khmelnytsky region. During the planned training flight near the village of Starokonstantinovo near 16: 00 local time, the Su-25 attack aircraft of the Ukrainian Air Force caught fire. According to the latest data, the pilot ejected, there are no threats to his life. The fate of the aircraft has not yet been reported, given the fact that initially it was said about the fire Su-25 on the runway.
The statement of the press service of the General Staff of the Armed Forces of Ukraine:
The pilot acted professionally, made a bailout, his state of health is satisfactory. Fire extinguished. In order to establish the causes of the corresponding commission.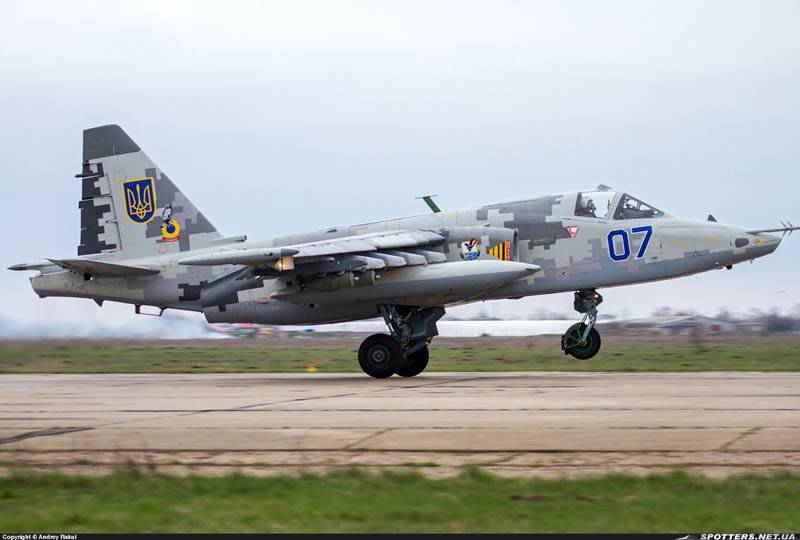 In Starokonstantinovo is the air base of the Ukrainian Air Force. The main equipment is Su-25 attack aircraft and Su-24 bombers. There are also unmanned aerial vehicles at the base. Military airfield used by 7th bomber
aviation
regiment, 168th fighter aviation regiment and 379th separate regiment of the UAV of the Air Force of Ukraine.