Moscow will extend the START-3 agreement if the Americans fulfill several requirements, including the refusal to deploy missile defense systems near Russian borders and the withdrawal of tactical nuclear
weapons
from Europe leads
RIA News
the words of a member of the Public Council under the Ministry of Defense, chief editor of the magazine "National Defense" Igor Korotchenko.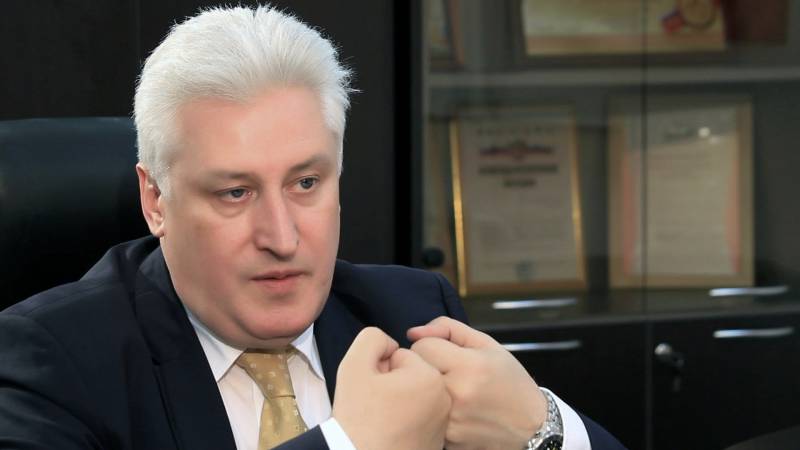 Earlier, the American media, citing sources at the White House, reported that "the Barack Obama administration is considering the possibility of offering Russia to extend the agreement on measures to further reduce and limit strategic offensive arms (START-3) for 5 years."
"Negotiations on the further reduction of nuclear arsenals will be conducted by Moscow in the implementation of the three most important points. The first point: the complete withdrawal of American tactical nuclear weapons from Europe to the United States. Second, during negotiations, a total offset of the nuclear potentials of the United States, Great Britain and France on the one hand, and the Russian Federation on the other, is necessary. The third point is that Americans must sign a legally binding agreement on limiting the deployment of their missile defense systems affecting the global strategic balance ",
said a Russian expert.
According to him, "in case of refusal to fulfill these three points, there can be no talk of reducing the Russian nuclear potential."
At the same time, according to Korotchenko, "it must be borne in mind that for the United States, the value of nuclear weapons in recent decades has been steadily declining due to the fact that new high-precision non-nuclear weapons systems are being adopted, the accuracy of which provides the same effect, which nuclear weapons. "
"The United States in this segment of weapons have a significant advantage over Russia. Moreover, they have created the command of an instant global strike - that is, the infrastructure has been created and is being actively saturated with these high-precision means, which, within the concept of a global strike, already after 30-40 minutes after the corresponding decision of the President of the United States is ready to strike with non-nuclear precision weapons at any point of the globe, "he noted.
The expert stressed that "for Russia, nuclear weapons are the cornerstone in ensuring national security and maintaining strategic parity in the world, therefore, the leadership of the Russian Federation will decide the future of further reductions in nuclear weapons, focusing on national interests, not mythical human values" .
"As for the extension of the term of the current START-3 treaty, Moscow will decide this issue after a comprehensive analysis of the decisions that were made at the Warsaw NATO summit and assessing their impact on the military security of the Russian Federation," Korotchenko concluded.