Syrian military sources report that Russian VKS aircraft inflicted a massive blow to a column of fuel trucks and oil tankers belonging to militants of terrorist groups. The report said that the Russian
aviation
inflicted targeted airstrikes on a cluster of cars with fuel located in the north of Aleppo province - on the road between Turmanin and Darat Isa.
Previously, with the help of unmanned aerial vehicles, it was possible to find out that the fuel in the tanks followed to the north of the province of Aleppo from the territories controlled by ISIS (DAISH). The fuel was intended for the Dzhebhat an-Nusra militants who control the territory north of Aleppo - in close proximity to the Turkish border.
Recall that earlier the Russian Defense Ministry reported that oil extracted in the territories of the SAR controlled by ISIL, smuggled into Turkish territory. Tanks with oil without the necessary inspection followed through the Turkish checkpoints.
Photos from the site of the destruction of the column of Russian aviation industry publish a portal
AMN
and other online resources: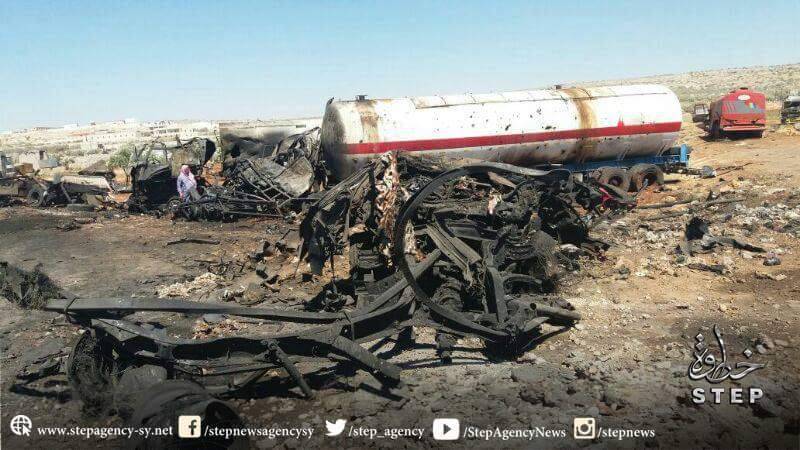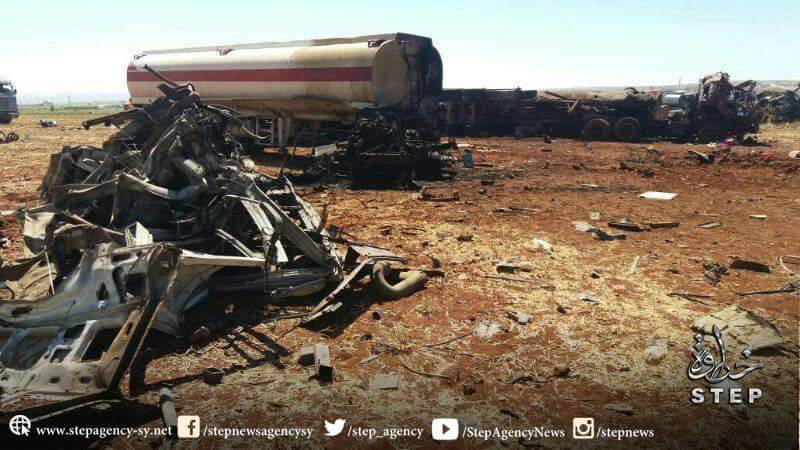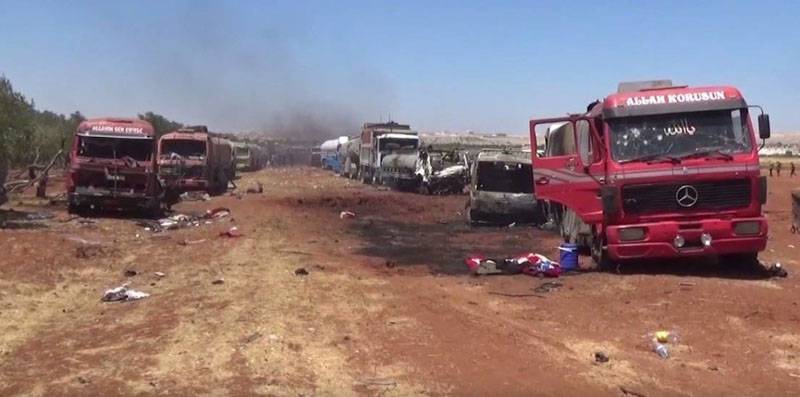 It is noted that the operation of the Russian Aerospace Forces was one of the stages of the campaign to cut the supply arteries of militants in the north of the province of Aleppo and in the city itself.