A subsidiary of Ukrspetsexport GC, the state-owned Ukrinmash firm, declares its readiness to manufacture counterparts of the American Javelin anti-tank missile systems. The head of the company, Alexander Slusarenko, said that for this, Ukrinmash is going to cooperate with certain "Middle Eastern partners." Slyusarenko statement cites Ukrainian business portal
UAprom
:
We work with the Middle East, in particular, we are planning to jointly produce an anti-tank complex, an analog of Javelin.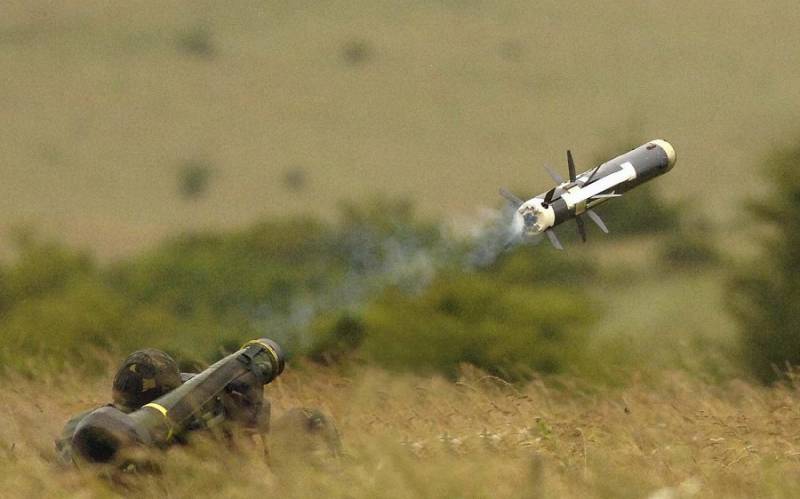 At the same time, the head of Ukrinmash did not disclose which specific "Middle Eastern partners" are ready to enter into cooperation for the production of analogues of the American ATGM, and whether they are ready at all.
Ukrinmash is a company specializing in the export and import of weapons since 1991. Besides
weapons
and the military equipment of the Ukrainian state-owned company is engaged in the sale of dual-use products, as well as participating in modern promotions for the "popularization of the Ukrainian
stories
».
So,
press office
The company has recently released a release that speaks of "supporting the intellectual sphere." The material reports on the financing of the project of Gennady Efimenko, a member of the National Academy of Sciences of Ukraine, in which he talks about the population of Donbass at the beginning of the 20s of the last century.
From the material:
According to the historian, an analysis of the census of the population and documents of the beginning of 20 of the 20th century shows that among the residents of Donetsk and Lugansk regions the Ukrainian population always prevailed. Its share was more than 50% in the pre-revolutionary period, when this territory was part of the Russian Empire, and under the USSR, and under independent Ukraine. Thus, the historian asserts, the "Russian Donbass" is an artificially created concept that does not correspond to historical truth.
After such statements it becomes clear: the rumors that Mr. Efimenko is a historian are too exaggerated ...