Since the beginning of the year, the Federal Service of National Guard (FSFVN) has been conducting a search for the Search-06 MSN deltalet, a hang-glider with an engine and a two-seater cabin equipped with a machine gun, a night-vision device and a television camera,
News
with reference to the representative office.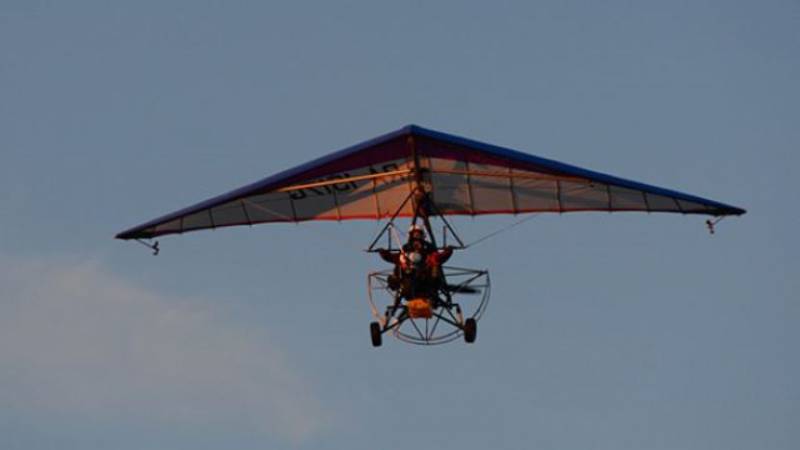 "At the moment, we have already received several delta pallets, which we have been testing since the beginning of this year," a representative of the FSFVN told the newspaper.
"They were looking for a so-called" tactical niche "for delta guns, they determined which combat tasks they could solve and how effectively they needed to install equipment and weapons on the aircraft. At present, this stage has already been completed, and now we are conducting flight tests, including with the use of on-board armament, "explained the source.
According to him, "for solving percussion problems, a four-barreled rapid-fire gun was installed on board the deltale
aviation
a machine gun, and on special suspension units installed on the cockpit, you can hang aircraft bombs of various masses, up to two hundred kilograms. "
"The main peculiarity of the deltalet is that during the flight it is practically unheard of, and at night and in bad weather conditions it is not visually distinguishable against the sky. For takeoff and landing, even if there is cargo on board the Search or equipment is installed, it takes only a few meters of unprepared flat surface, "said the source.
He noted that "depending on the task performed by the crew of the delta flight, the second place in his cabin can be used to accommodate the airborne operator, paratrooper or place a load there."
Help edition:
"Search-06MSN" is intended for delivery of cargo and personnel by parachute and landing method, conducting reconnaissance of the area using tracking systems and visual observation. To solve these problems, a television camera combined with a thermal imager and night vision device was mounted in the nose of an ultra-light aircraft.

Equipped with a 10-meter wing, the device is capable of speeding up to 125 km / h and rising to a height of 4 thousand meters. The mass of the structure with filled fuel is approximately 285 kg, and the take-off weight is more than 500 kg. At the same time, the "Search" can fly even in rather complicated weather conditions, in particular, with a head wind in 12 m / s and side wind in 6 m / s. "