Today Deputy Minister of Defense Yuri Borisov visited with the check "Komsomolsky-on-Amur
aviation
plant them. Yu.A. Gagarin ", reports
press office
military department.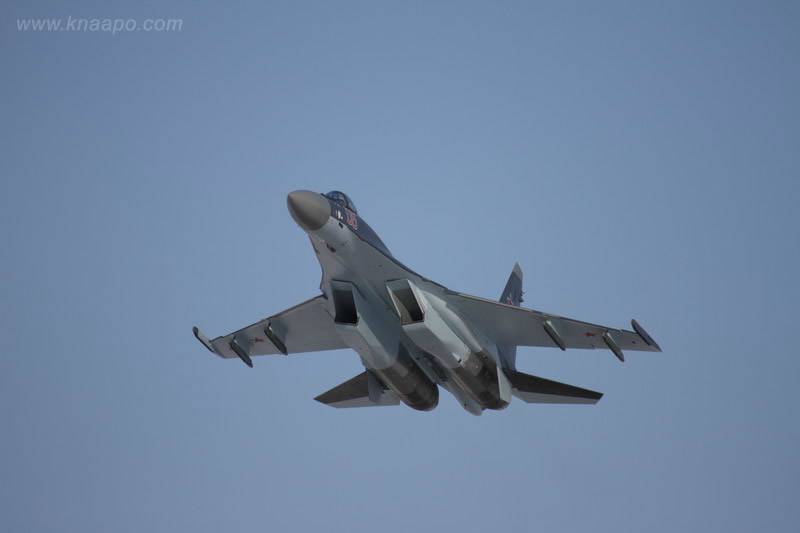 "July 3, in the framework of checking the fulfillment of the State defense order 2016 of the defense industry enterprises, by Deputy Defense Minister Yury Borisov, inspected the branch of Kompaniya Sukhoi, OJSC" Komsomolsk-on-Amur Aviation Plant named after him. Yu.A. Gagarin. "During the visit, Borisov inspected the production facilities of KnAAZ and familiarized himself with the manufacturing process of modern Su-35С fighters. The deputy minister was shown the assembly shops and the production process of the promising front-line aviation complex (PAK FA)," the release said.
"Komsomolsk-on-Amur Aviation Plant is a leading manufacturer of front-line aircraft. We checked the factory's execution of the state order 2016 of the year and are very pleased with the progress of this work ",
quoted Borisov press service.
"At the moment, almost all aircraft are in the final assembly shop. And it gives us confidence that before November 25 all plans of GOZ-2016 will be implemented, "said the deputy minister.
He also noted that an experimental batch of T-50 aircraft is being implemented, a serial contract for which is planned to be concluded in 2017 with delivery dates from 2018 of the year. "