US sanctions against defense enterprises of the Russian Federation, helping to fight the "Islamic state", can be regarded as indirect support for terrorists, reports
RIA News
Statement by Deputy Foreign Minister of Russia Sergey Ryabkov.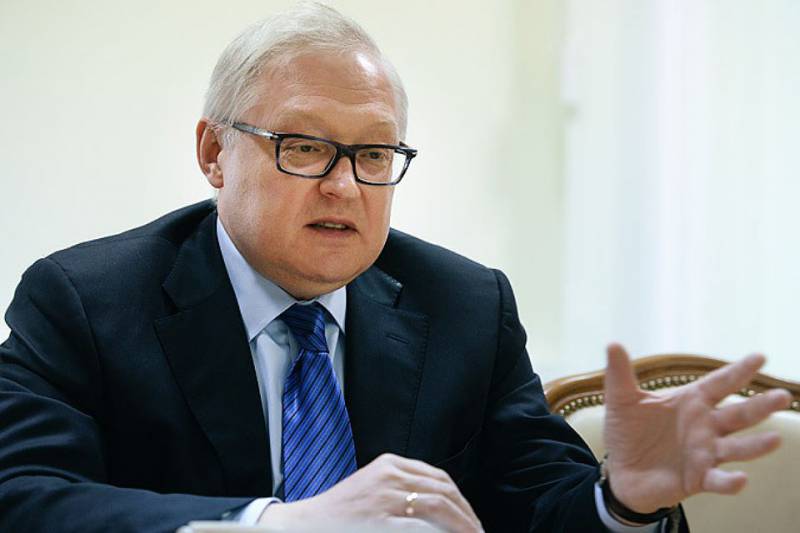 Earlier, the Department of State reported that "38 companies from Russia, China, Belarus, Malaysia and a number of other countries are included in the sanctions list, which was compiled on the basis of the law on non-proliferation
weapons
mass destruction in Iran, North Korea and Syria, "reminds the agency.
"Washington, spinning the flywheel of sanctions, decided once again to try to put pressure on a number of Russian defense companies (defense industry) companies in Russia, which clearly demonstrates the essence of the policy (US)," Ryabkov stressed.
"How can the White House's desire to" punish "Russian enterprises, which help the Syrian people fight ISIS and other terrorist groups? What is this if not indirect support of terrorists? ",
said the diplomat.
In his opinion, "the administration of the American president should weigh in what light the United States appears to the whole world, if Washington does not think about the damage it methodically inflicts on Russian-American relations."
"However, after the CIA actually fueled Al-Qaeda in Afghanistan, the unprincipled and immorality of Washington's policies is so obvious that there is nothing to comment on here, by and large," Ryabkov added.
"The US is trying to achieve dubious foreign policy goals with its sanctions," Ryabkov concluded, assuring at the same time that "Russia will not bend under sanctions."