In the near future, the US Navy will begin testing the high-energy 3-generation maritime laser of the sea base, whose power is 150 kW, reports
Popular mechanics
.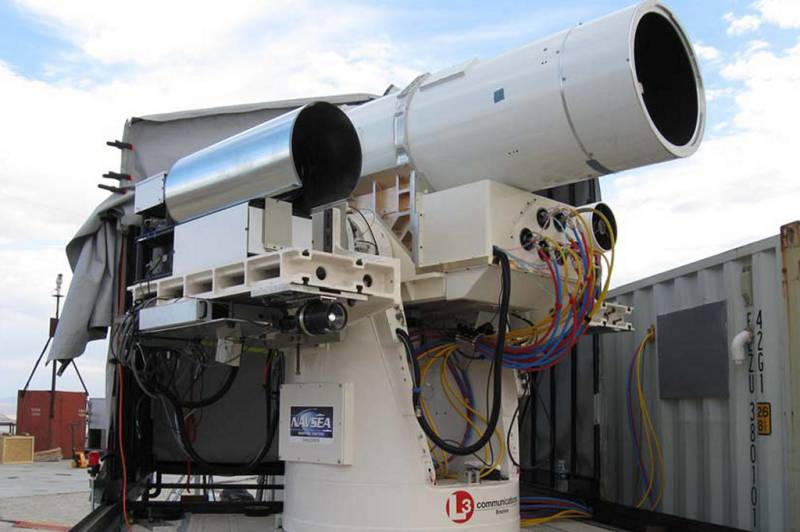 "The laser system includes a module with a laser generator, lithium-ion batteries and a liquid cooling system, and pumping is carried out with the help of electricity," says the publication.
It is noted that "a tactical combat laser can be used as a universal
weapons
, such as the 30-kilowatt installation, mounted on the USS Ponce landing ship of the US Navy, which is designed to defend against unmanned aerial vehicles and small ships, as well as to dazzle the optical systems of the enemy's military equipment. "
The new installation will be in 5 once more powerful than its predecessor. It will be installed on the destroyer USS Paul F. Foster.
"Thanks to the increased power, the installation will work significantly faster and hit more targets. Unlike missiles, each of which costs several hundred thousand dollars, one laser shot will cost just one dollar, "the resource reports citing American military experts.