We continue our publications following a trip to Brest. And today we offer you a tour of one of the museums of the Brest Fortress.
The museum is located in one of the barracks in the citadel of the fortress. Actually, the barracks and the church (it's a former club) is almost all that has survived on the island today. But the video tour along the fortress is still ahead, and we will proceed to the exposition of the museum of defense of the Brest Fortress.
The museum itself, let's say, is basically not impressive. Moreover, some moments, like lattices closing the aisles during off-hours, welded from the barrels of rifles, machine guns and bayonets found, caused misunderstanding and rejection. Not so it should be. Not deserved
weapon
who fought in the fortress, a similar attitude to themselves. Silly and ungrateful.
In general, the museum as a museum. There were dozens, if not hundreds of them in the USSR. About the same content. In general, the spirit of the USSR is present.
But after some time, you begin to capture the essence that separates this particular museum from dozens of other brethren. Apparently, it was once reconstructed, and these inters and new windows breathed in, if not a new life, then they created their own spirit of this museum.
In the selection of photos, I tried to focus on these points. As far as it turned out, judge you already.
Very impressive composition. On both sides of the border. Two soldiers: our and German. Two destinies. Short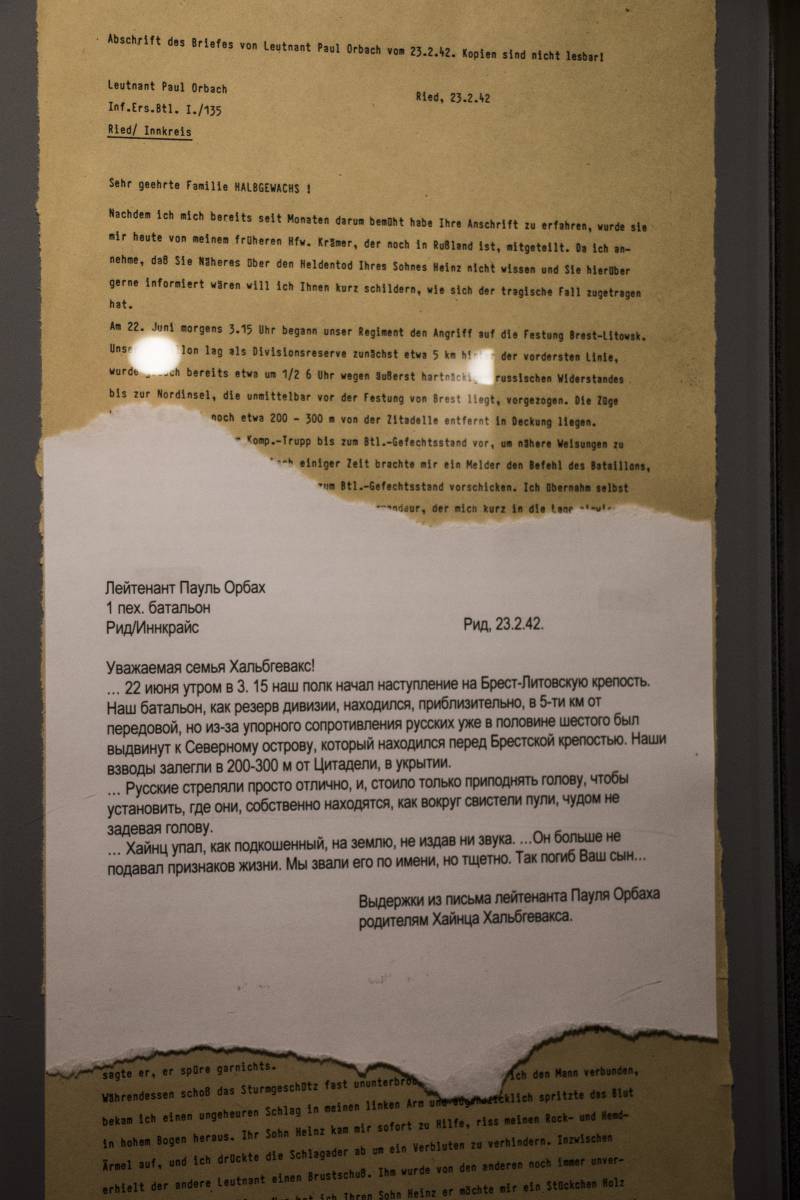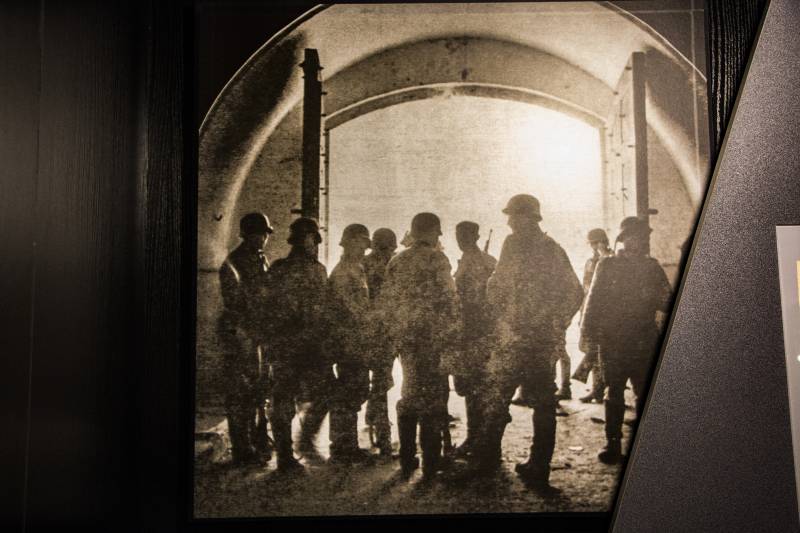 [/ Center]
Entered ... Not all, but entered.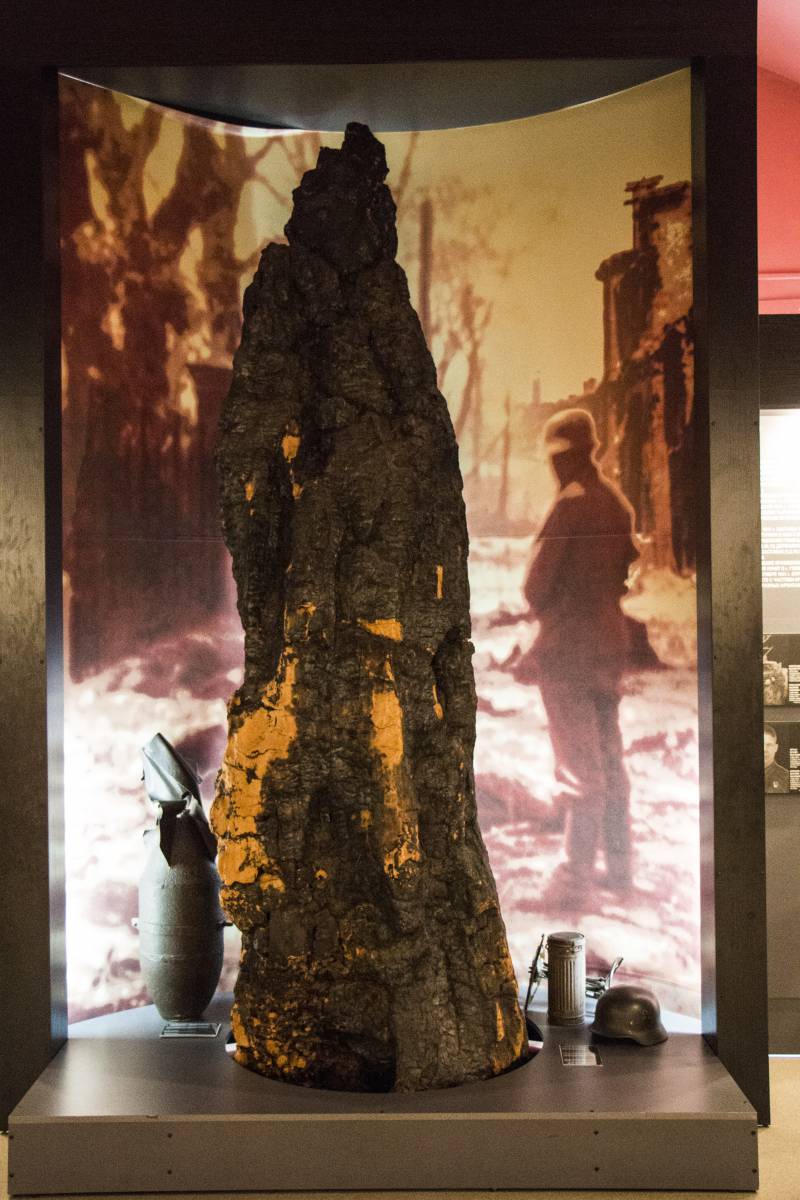 The tree of war. The trunk of the tree from the territory of the fortress.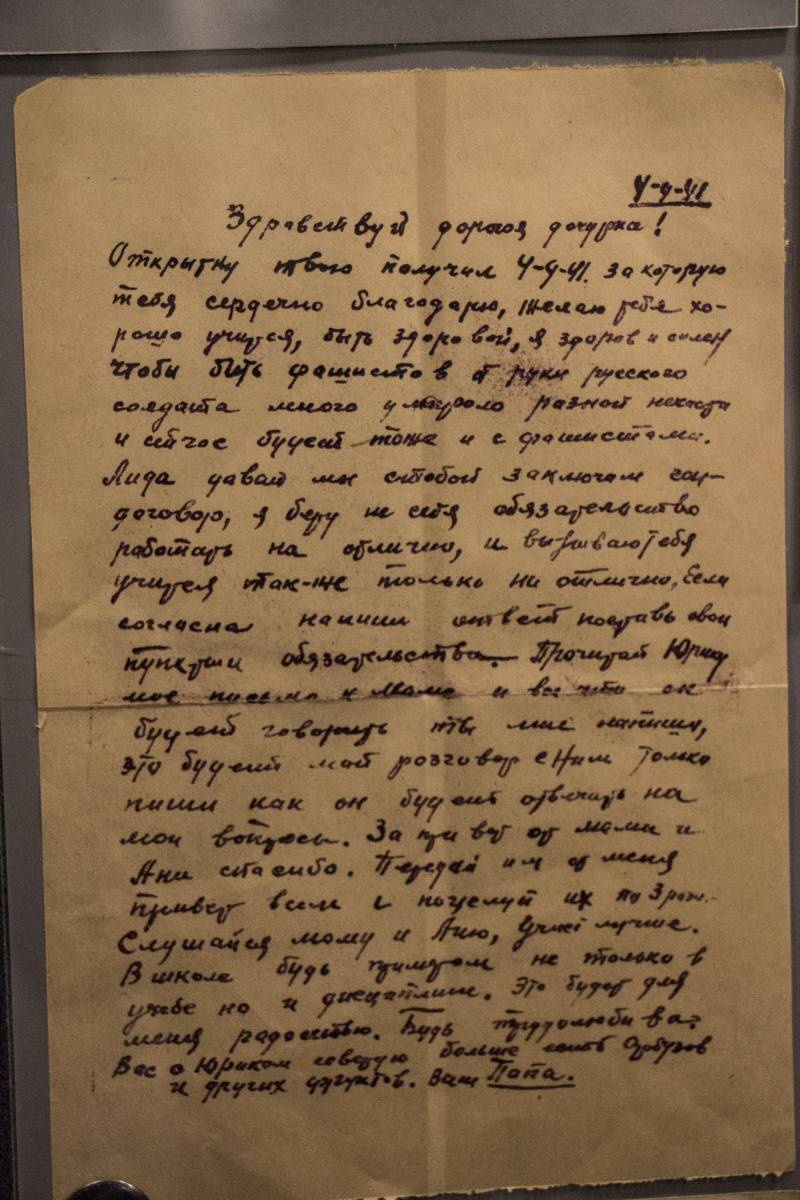 Another letter from the front. Where are the cries of "all gone!"? Where is the panic? Imbued with the greatness of the spirit of these people.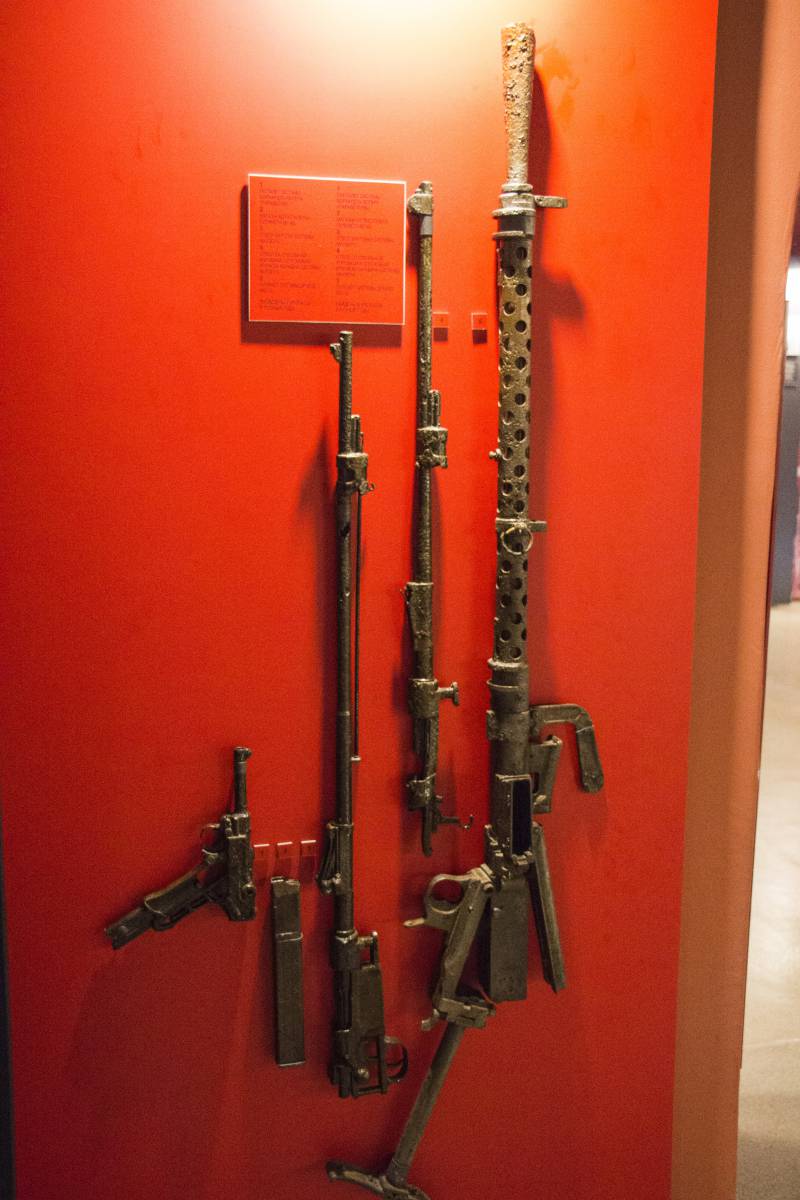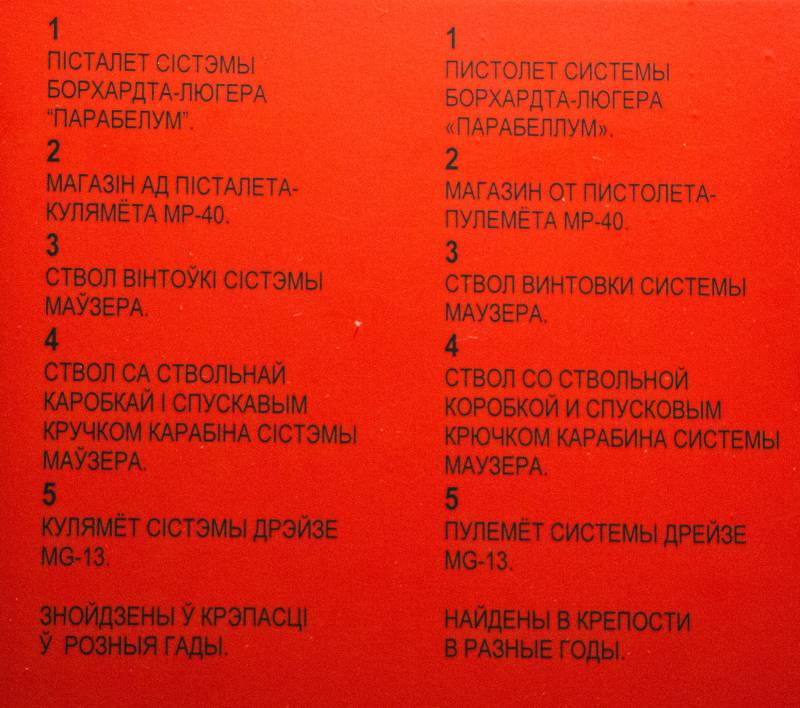 Weapons invaders.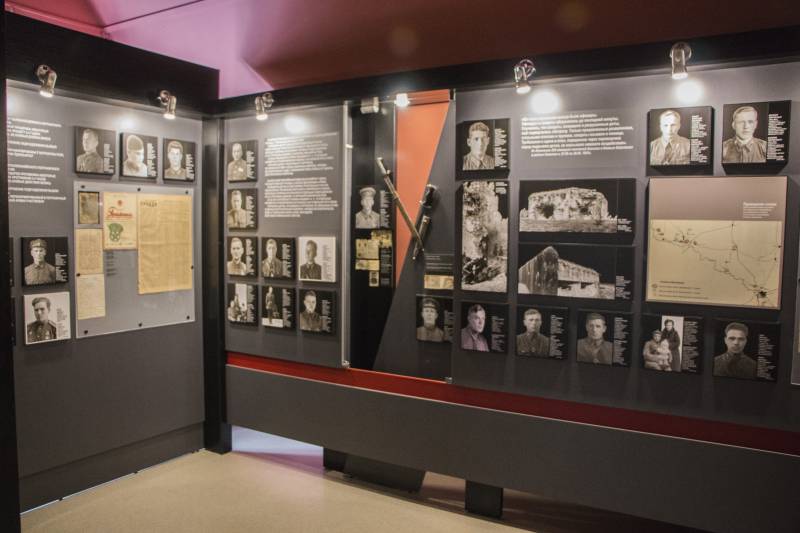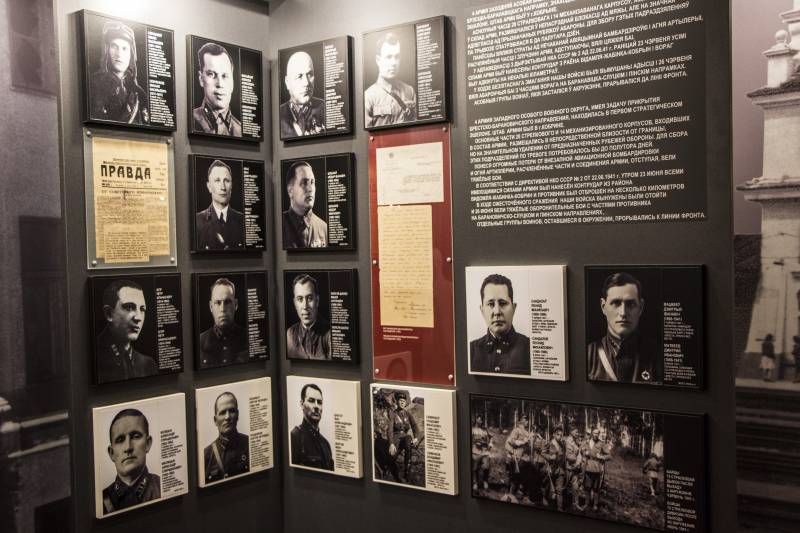 The last exhibit of the museum: a portrait of the writer Sergey Sergeevich Smirnov. The person who essentially saved the Brest Fortress from parsing construction materials. But we will talk about it separately.
Here is a museum. It is called the Museum of Defense of the Brest Fortress. It seems to me that it would be more correct to call it the "Museum of the People of the Brest Fortress". So it would be more accurate.
In the next report I will talk about a completely new, recently opened museum. There, in the Brest Fortress. It causes very difficult feelings and sensations. Moreover, I still don't know any analogues at all. So do not pass by.