A recent incident involving Russian and American aircraft over the territory of Syria once again forced to think about whether "the parties can avoid air clashes and military confrontation," according to columnist Michael Peck's article on The National Interest.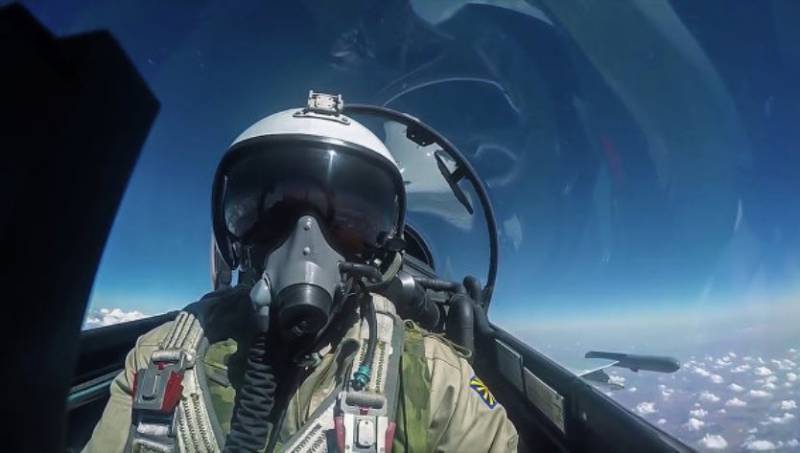 "Last week, the Pentagon stated that the VKS allegedly hit the troops of the US-controlled opposition in the Al-Tanfa region, which fought with the Islamic State. Later, the American side stated that the pilots of the US Air Force tried to contact their Russian colleagues during their air strikes via a predetermined communication channel, but to no avail.
reminds
RIA News
.
Theoretically, the flights of Russians and Americans should not be a problem, since the parties created emergency lines. In addition, "Moscow and Washington have no specific reason for the conflict. Syrian fighters do not have
aviation
, and in the event of a collision in the air, neither the USA nor Russia can justify that the pilot thought that he was facing an IG plane, "the author writes.
He notes that "Russia has a military base in Syria, the United States has special forces, but neither Moscow nor Washington has such a large number of military forces involved that aircraft from both sides can" accidentally "bombard someone else's camp."
"This means that if an air collision does occur, it will mean that the White House decided that the defense of the militants sponsored by it against the attacks of Russian aviation was worth the war. Or Russia will suddenly decide to defend the forces of Hezbollah or Iran. However, both are unlikely - the "rules of the game" are defined and known to all parties, "writes Peck.
Nevertheless, he believes, "for a collision, still enough of a malfunctioning detection device, a crash in the aircraft's software, or a nervous pilot, is still working."
Parties "conduct two different air campaigns in the same country. Moscow and Washington have the same goals - in particular, the fight against IS, however, they support completely different groups within the country, "the observer states.
Moreover, "the parties have an old
story
conflicts and deep-rooted mutual suspicions, "he notes.
"Syria's airspace is too small for both Russia and the United States, and if the parties continue military operations in the air in the long term, there are three possible scenarios: (1) one of the parties will withdraw its forces from Syria and give the other side to bomb the IS, (2) Russia or the United States will agree on a common command over all air operations, (3) sooner or later it will reach bloodshed, "the article says.