The Almaz-Antey Concern conducted a successful test of the promising Buk-М3 air defense system, which supplies to the troops should begin this year, reported
press office
enterprises.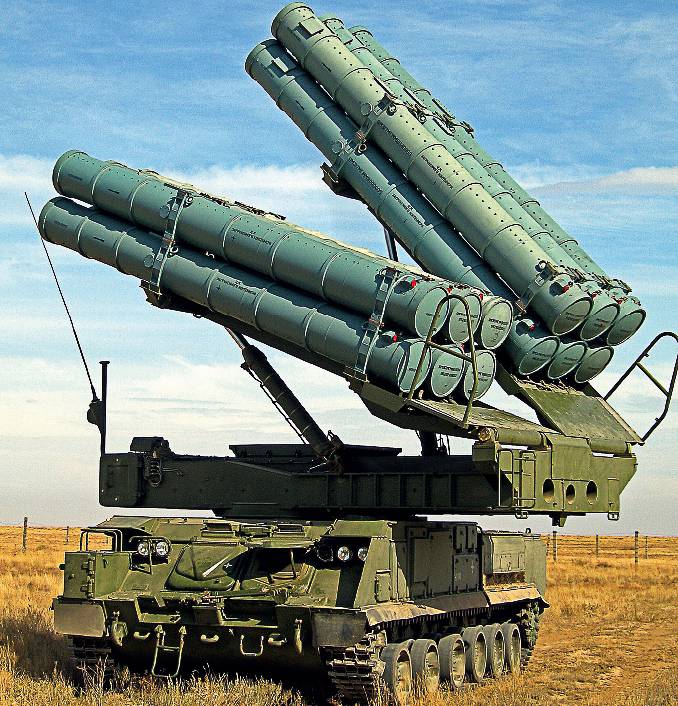 It is noted that the "tests of the Buk-M3" were conducted by the firing group of the complex consisting of a radar and a launcher. "
"In June, the experts of the EKO Almaz-Antey Concern at the Kapustin Yar test site carried out a missile test on a ballistic target from a new promising medium-range air defense system Buk-M2016 air defense missile ... It is planned that the first brigade kit was already in 3 year "Buk-M2016" will go into service with the Ministry of Defense of Russia ",
the report said.
According to the information, "the new rocket, which has been successfully tested, is almost twice as good as the previous models in the technical characteristics and today has no analogues in the world among its class air defense systems".
According to the press service, "the new rocket has a significantly smaller mass, which made it possible to increase the mobile load in 1,5 times."
"Despite the difficult weather conditions, the tracking was stable. At the entrance to the defeat zone, a rocket was launched that hit the target, "the press service of the concern's general director Jan Novikov quotes.
Manufacturer Help:
"Buk" SAM - a multi-channel, highly mobile multifunctional complex designed to destroy strategic and tactical aircraft aviation"helicopters, including hovering, cruise missiles, guided bombs and other aerodynamic flying objects, in the entire range of their possible use, as well as for firing surface and ground radio-contrast targets."