During training sessions at the Nikolo-Alexandrov training ground in the Stavropol Territory, training activities were performed by military personnel of the electronic warfare units of the Southern Military District. The main tasks during the competitive tests were tasks related to the suppression of radio conditional enemy among radio communications, navigation and radar.
The press service of the Southern Military District reports that during the control measures were involved such samples of military equipment as radio interference station P-330 BMW from the Borisoglebsk complex, EW station Krasukha, mobile technical control systems MKTK-1A "Judoist".
With the help of these means, the calculations carried out a successful distortion of the navigational field of the conditional enemy, and also thwarted the possibility of effectively targeting weapons to troops concealed by complexes.
From the message
press service of the Southern Military District
:
Tasks for the impact on unmanned navigation systems have been worked out
aviation
conditional adversary by using an automated jamming station.
Using the latest models of military equipment allows you to perform electronic suppression tasks at a distance of several hundred kilometers.
All these tasks were worked out as part of the district stage of the field training contest among EW units, in which representatives of the Air Force and Air Defense Army, the Black Sea
fleet
, The Caspian flotilla, combined arms armies and units of the South-Eastern Military District. In total - about 70 military personnel, over 30 units of military and special equipment are involved.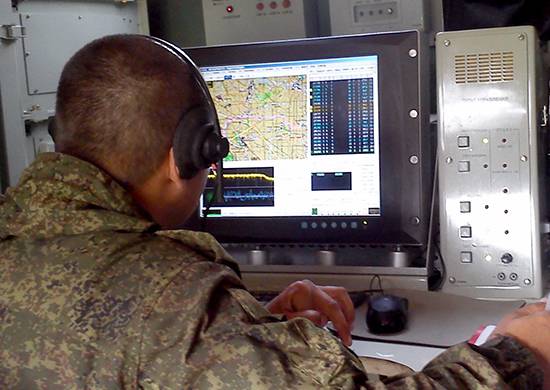 The calculations of military equipment took part in the exercises on orientation on the terrain, overcoming the contaminated areas of the landfill area and repelling the attack of a conventional enemy.