A survey conducted in the German army showed that the majority of military personnel doubted the reliability of their
weapons
, Said
Rossiyskaya Gazeta
with reference to Popular Mechanics.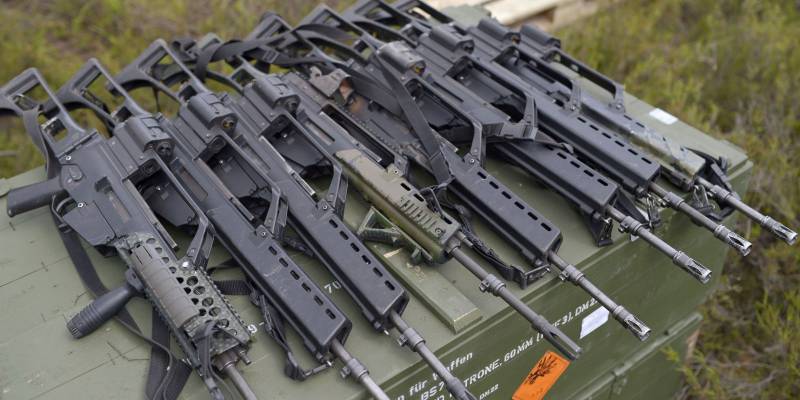 "More than half rated it as unreliable, whereas confidence in the same G36 army rifles, which are the main weapons used in the Bundeswehr, was expressed only by 8 percent of respondents," the publication says.
The corresponding survey was conducted during last year's exercises of the German army.
It is reported that "43 percent of military personnel said that their weapons are" rather unreliable "or" generally unreliable, "28 percent indicated that they can only trust their weapons" partially "."
In addition, the majority of soldiers expressed their distrust of the MG3 heavy machine gun, the release of which began more than 50-ti years ago, and anti-tank missiles: "somewhat reliable".
"All these problems are connected with many years of underfunding of the Bundeswehr. Germany spends 1,2 a percent of GDP on defense, which is noticeably less than two percent taken as a standard in NATO, "the article's author believes.
The WG recalls that the largest number of complaints about the G36 assault rifle came from German soldiers involved in an operation in Afghanistan: "the weapon lost accuracy and firing range at high temperatures". It is expected that new types of small arms will begin to flow into the Bundeswehr in 2019.