Barack Obama sent two aircraft carriers to the Mediterranean at once, but this is not enough to gain superiority in the air in the region, where the real masters of the situation are the Russian Federation Space Forces, writes the Washington Times newspaper.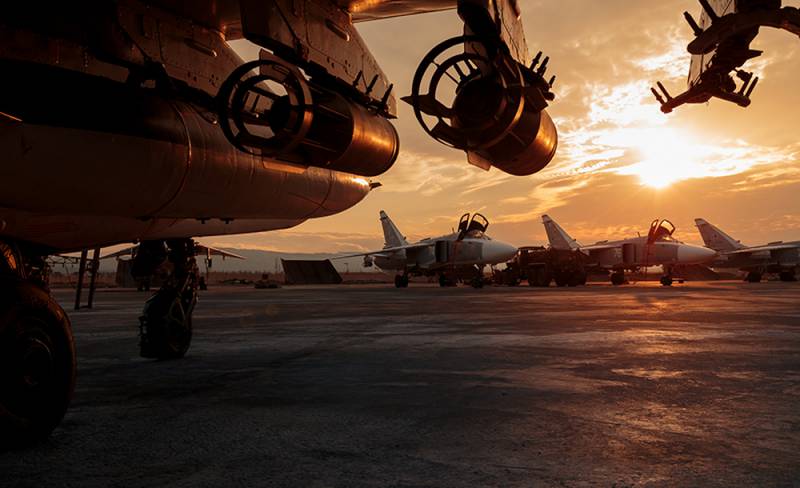 "Last week, the American F-18 aircraft tried to prevent the Russian
aviation
strike on Syrian rebels supported by the US. He did not succeed. Russian Su-34s attacked the positions of the rebels, after which the American F-18 fighter was raised. Russian bombers left the zone, however, as soon as the F-18 went on refueling, they returned and dealt another blow, "the newspaper quoted the text of the article.
Look
.
After this, the Obama administration "expressed grave concern."
"As far as security is concerned, the ministry's officials (the United States Defense) noted that the attacks on Russia (settlement) Al-Tanf, which were not stopped even after the United States tried to inform the Russian armed forces, through appropriate channels, about the air support that the coalition At the moment, the forces fighting the IG are causing security and security concerns to the US and the coalition forces, "said Pentagon spokesman Peter Cook.
According to the author of the article, "President Obama sent two aircraft carriers to the Mediterranean Sea in order to convey his point of view and hit himself in the chest in front of Russian President Vladimir Putin."
"However, Putin responded to this with the murder of American-backed groups and a clear denial of US military superiority. Thanks to this, in the eyes of his people and the world's population, Putin appears really strong and in a good light, "the newspaper writes.
"What a mess is going on in the Danish kingdom!", The author exclaims with the words of Shakespeare.
In his opinion, Russia clearly showed who is the owner in the Middle East. "It's good that only a few months are left until the end of Obama's presidential term," the newspaper notes.
Earlier, British media reported that the VKS destroyed almost half of the pro-Western "New Syrian Army", which is supported by the United States and Great Britain.
In turn, the Russian Defense Ministry has denied information about strikes against the Syrian opposition, noting that it conducts military operations outside the areas in which opposition forces operate.