Moscow informed Beijing about the start of work on creating an engine for a joint long-range wide-body aircraft, reports
TASS
message of Dmitry Rogozin.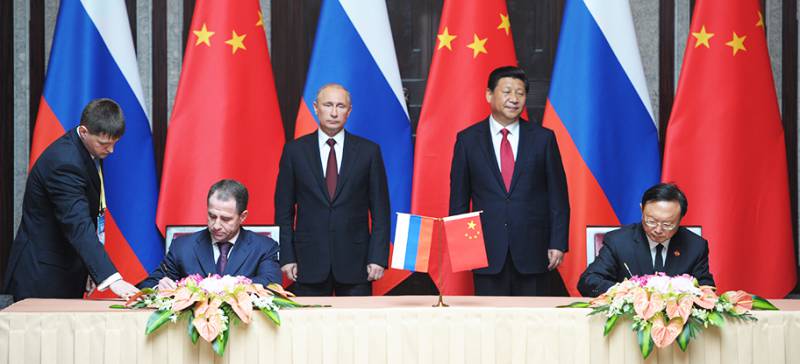 At the signing of the memorandum, 2014
"In addition, we informed the Chinese side about the start of work on the heavy Russian
aviation
an engine in the segment of up to 35 tons, the decision to create which was recently made in May by the President of Russia, corresponding funds were allocated. This practically solves the issue related to the creation of a long-range wide-body aircraft, because the aircraft is impossible without an engine, "said the Deputy Prime Minister.
"The engine should be two, not four, as it is now. Until now, so far neither in the Soviet Union, nor in the Russian Federation has there been such a production, such a powerful engine. They produce only General Electric and Rolls-Royce. Now this kind of engine will appear for this joint Russian-Chinese project, "he noted.
According to Rogozin, the parties also agreed that the Russian and Chinese airlines will determine the resource of those aircraft that are already working on the leading lines.
"Why is it necessary to define a resource? So that we have to understand the epoch-making of the emergence of a niche, when Western planes are already out of service, and when there is a need for the appearance of our own new board. And such work will be carried out in the next few months, "he said.
Recall that a memorandum on the creation of a new airliner was signed by the parties in April 2014.