One of the features of the Army-2016 International Forum will be a demonstration of the capabilities of Russian weapons in all military districts and in the Northern
navy
, the press service reports
Ministry of Defence
.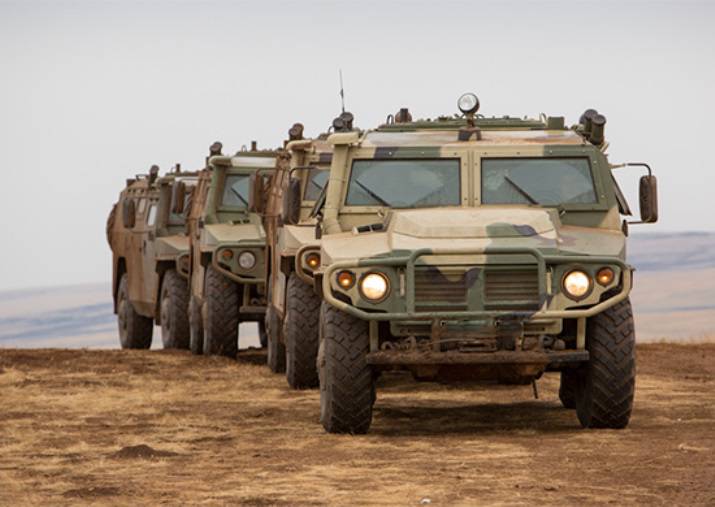 "Thus, in the Western Military District, on the territory of the Alabino test site, the Kubinka airfield and Komsomolskoye Lake, it is planned to demonstrate the navigation and fire capabilities of more than 100 weapons, military and special equipment (VVST) from the presence of the Russian Defense Ministry, as well as promising innovative developments of industrial enterprises", - says release.
In St. Petersburg and Kronstadt will be a dynamic display of weapons and equipment of the Navy.
It is reported that "the Southern Military District is preparing events with a planned demonstration demonstration of military equipment, which is in service with formations and military units at the test site in the Rostov region."
In the Central Military District, "demonstrations are planned at the Yurga (Kemerovo Region) and Roshinsky (Samara Region) testing grounds, where viewers will be shown various modifications of the Tigr armored car, armored personnel carriers BRT-82АM, EW Krasukha complexes and much more."
As for the Eastern District, they are organizing "a dynamic demonstration of WWTE samples of the Pacific Fleet, which will be held at sites in Vladivostok and on Russky Island."
"In the Northern Fleet, three information and demonstration clusters will be deployed at once to show the air
aviation
Air Force and VPO equipment on the territory of a military airfield, a demonstration of the maneuvering actions of ships and boats of the Navy in the water area of ​​the quay front of Severomorsk will take place, "the report said.
In addition, according to the press service, "their latest ideas and prototypes in the field of high-tech production will be able to demonstrate at all sites without exception, both large state corporations and small enterprises, creative teams, as well as leading research institutes, developers and manufacturers.