Specialists involved in the study of the development of military affairs, draw attention to the ongoing work in several countries around the world to create humanoid robots.
This trend has received the most development in the USA, where during the last 10 years several prototypes of such robotic systems have been created, including in the interests of the military. They can move on two analogues of human legs, including over rough terrain, to perform separate work.
The evolution of the creation of humanoid robots is shown below.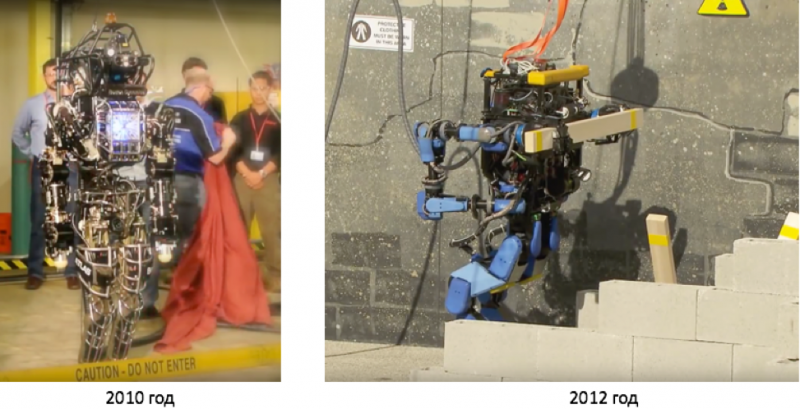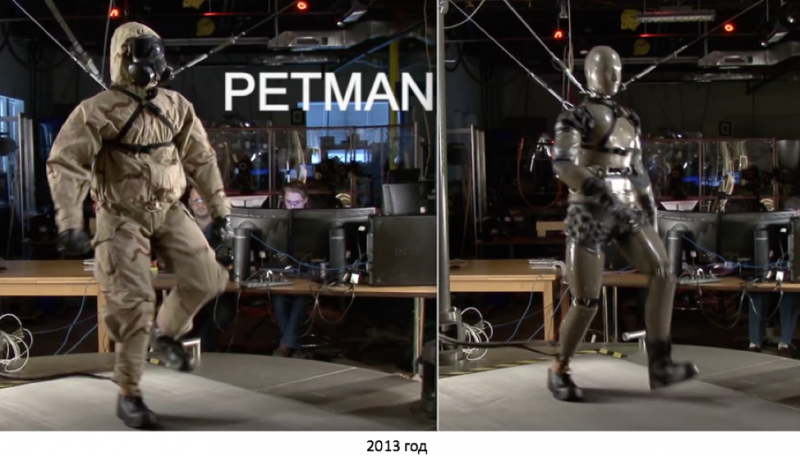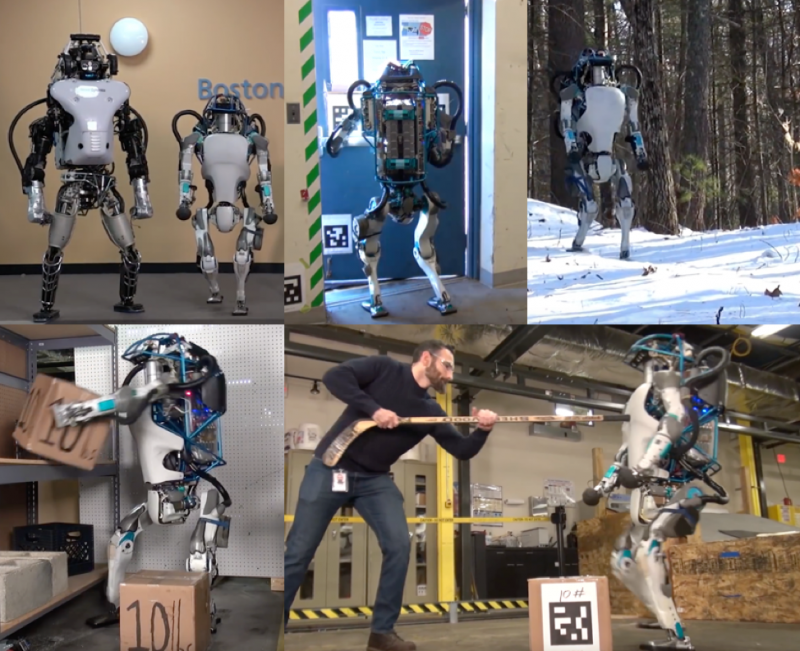 2016 year
It is assumed that military robots will be able to perform auxiliary functions: the delivery of ammunition and other goods to military personnel on the battlefield and the evacuation of the wounded; stowage of goods in warehouses, racks and on the ground in field conditions; work in the affected areas, where, due to the high degree of infection, people cannot be.
On the battlefield, robots can solve the following tasks: engineering (making passes in the rubble, demining), reconnaissance (observing the battlefield, searching and detecting targets) and fighting (using small
weapon
, grenade launchers, combat lasers).
Currently, the US Army Command is conducting research on the possible use of combat robots. It is assumed that over the next ten years, for every American soldier it may be up to 10 androids. They can be incorporated into conventional units to enhance their firepower. The creation of independent groups of combat robots, which will be used in critical areas, is not excluded.
To control these combat elements, SWARM technologies that are currently being developed can be used. They mimic the joint actions of groups of insects, for example, ants, who exchange information when performing a common task, using the "collective intelligence".
Thus, the Pentagon continues its course towards the robotization of the American armed forces, which was taken in the middle of the 1990s. Already by 2020, robots must be up to 30% of the US Army, and this is not about UAVs, but about various-purpose robotized systems for ground forces. But not all US military experts are ready to give robots the right to use weapons without human intervention. However, the prospects for the development of weapons of warfare imply a significant reduction in the role of man, followed by his elimination from direct participation in the battle. The fact that viewers see in Hollywood films where robots fight people can be implemented by the US military in practice. Russia needs to prepare for this in order to prevent the superiority of the enemy on the battlefield.