About 100 new armored personnel carriers and
tanks
received at the disposal of units of the 201st military base deployed in Tajikistan, leads
MIC
message of the representative of the Central Military District Yaroslav Roshchupkina.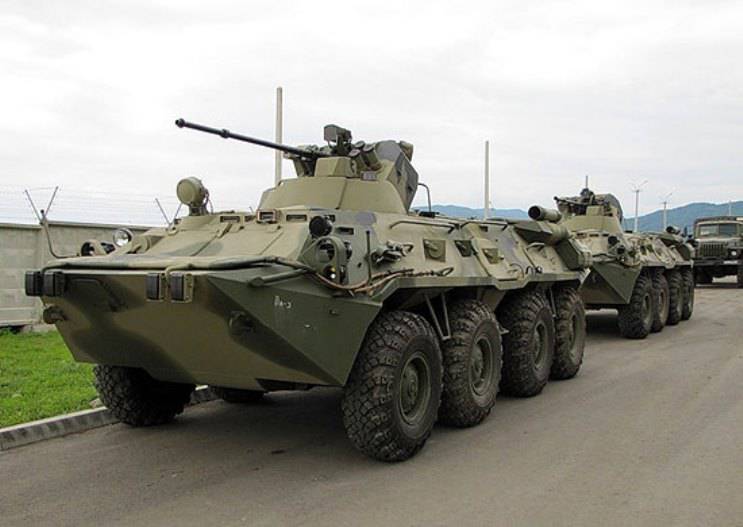 "Armored personnel carriers (BTR-82А) are distinguished by increased firepower, security of crews and new communication systems," the report says.
"Also as part of the planned rearmament, the compound received T-72B1 tanks. The return train from the territory of the republic to Russia exported the same number of equipment samples of earlier modifications, "said Roshchupkin.
According to the colonel, "helicopter and unmanned units were involved to meet the military transports that traveled by rail more than 6 thousand km
aviation
, logistical, engineering and medical support, the personnel of the military police and the military traffic police. "
He noted that "the crews of combat vehicles in advance underwent retraining on the territory of Russia, in addition, additional training was organized at the Sambuli training ground in Tajikistan."
201-I base - the largest foreign object of the Russian Federation, stationed in the garrisons of Dushanbe and Kurgan-Tyube.