Formations of the "Syrian Democratic Forces" (DSS) during the operation to capture the city of Manbij, located in the north of the republic, released seven neighboring villages from the IS militants for a day,
RIA News
message media center "Patriotic Union of Kurdistan."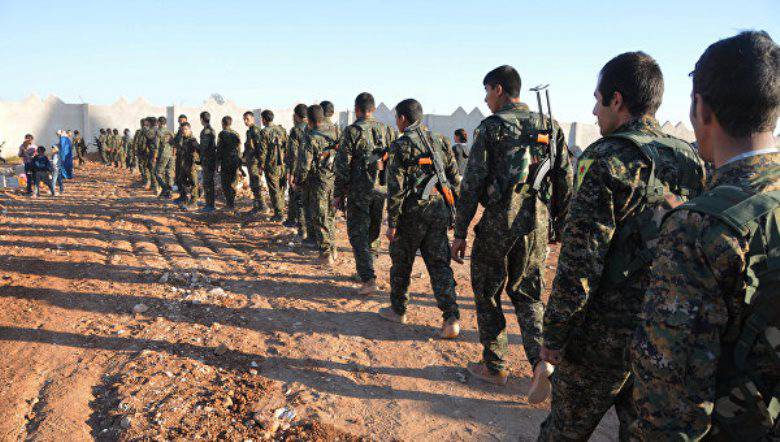 "During the day, detachments of the" Syrian Democratic Forces ", totaling up to 3600, liberated from the terrorists the village of Tell El Hakfar, Madan Segira, Madan Kebir, Jubb El Arus, Khirbet Al-Shaib, Vrida, Ballah in the north province of Aleppo. In addition, opposition forces blocked Sheikh Yahya and Saidiya. In the south, the formation of the "Syrian Democratic Forces" advanced two kilometers and reached the villages of Umm-Tamah and Kozdzhali-Kebir ",
says release.
Earlier it was reported that the DSS, which is based on the Kurds, with the support of the western coalition surrounded the city of Manbij, occupied by terrorists. From the south, the government forces are attacking the city.
The agency recalls that "Manbij, located between Raqqah and the Syrian-Turkish border, is a strategically important point through which IG militants in northern Syria are provided
weapons
, ammunition, food and reinforcements in manpower. " The capture of the city is part of the operation to cut off the militants from the Turkish border.