On the eve of the two American strategic bomber B-52 approached the borders of the Russian Federation in the Baltic Sea. We are talking about the aircraft with the callsign ICER01 and ICER02, which took off from a military base in the UK (Mildenhall). According to the resource
Airforce times
The crew's mission included the laying of anti-ship mines in the Baltic.
We are talking about the participation of American aircraft capable of carrying on board a nuclear
weapon
, in the NATO exercises "Baltops 2016", in which several non-NATO states take part, called in the military alliance "partners".
Anti-ship mines (reportedly "training") were delivered less than 40 nautical miles from the Baltic base
fleet
Russian Navy.
It should be recalled that the aircraft B-52 previously proceeded to Mildenhall from an air base in the United States of America. Then one strategic bomber urgently had to be deployed back in connection with the identified problems on board. While data on what exactly the problem occurred, is not given.
More than 2016 thousands of troops from 6 countries take part in the Baltops 17 exercises. One of the stages of the exercise is the landing of a joint assault force of more than 800 military personnel at various coastal sites in the area of ​​the maneuvers. A total of 45 ships are involved in training maneuvers.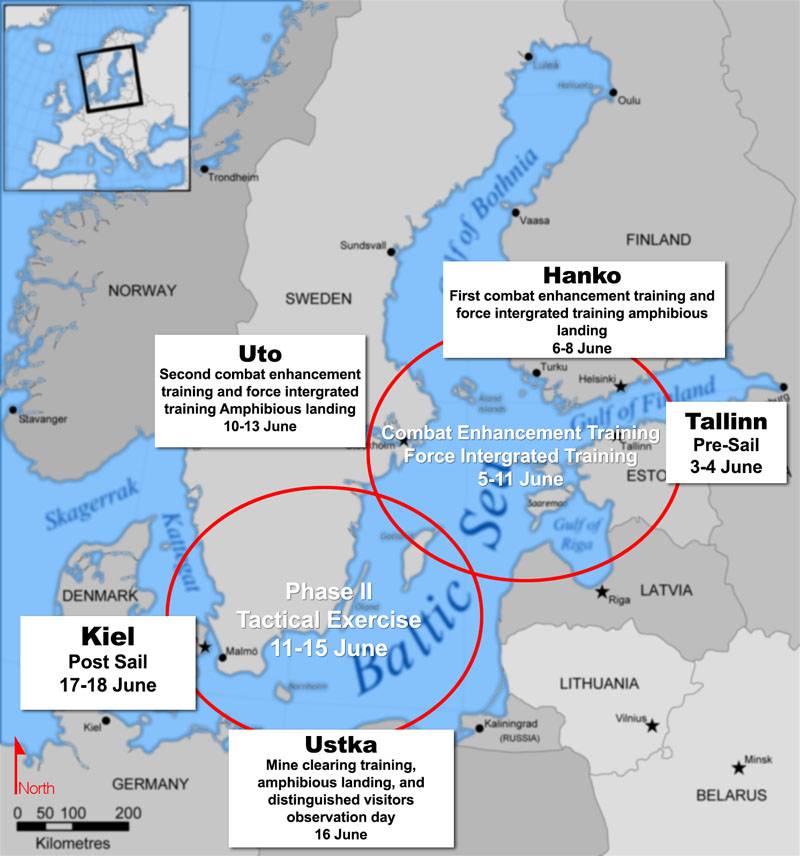 Of
comments
about the course of the exercises of the American command of naval forces in Europe:
Combining forces from different countries for joint exercises demonstrates how our alliance and its partners are ready to solve any unforeseen tasks.