Special Operations Command (SOCOM), turned to American
weapons
firms to begin developing "non-standard types of weapons and ammunition," reports
The Washington Post
with reference to the representative of the command of Matt Allen.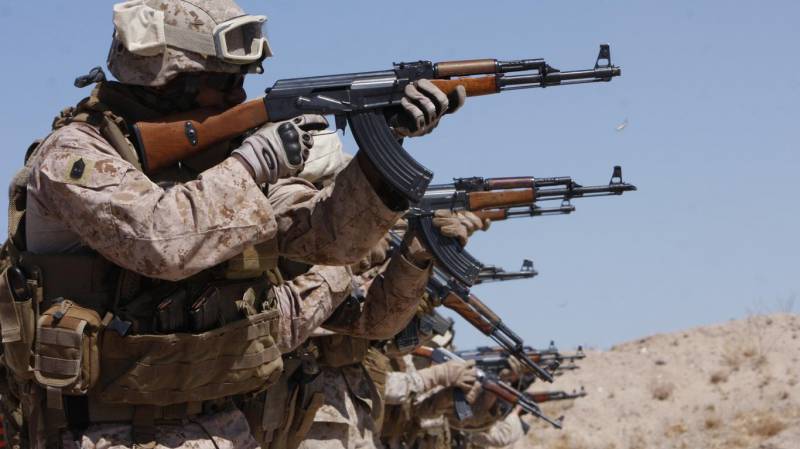 "We are exploring the potential and capabilities of the American industry to assemble those types of weapons that many of our foreign partners use," said Allen.
The newspaper clarifies that "non-standard" weapons should be understood as "an AK assault rifle, SVD sniper rifle, Russian medium and large caliber machine guns, as well as 14,5 mm caliber aircraft."
At the same time, Allen noted that "the production of such weapons by American companies will not only be a good use of budget funds, but will also have a positive impact on foreign partners who are more familiar with such weapons."
According to him, "it is not yet known what the value of" non-standard "weapons produced in the United States will be and how affordable and high-quality they will be." Nevertheless, it is obvious that this initiative "will allow the US government to better control the production and distribution of such weapons."