The Ministry of Defense of Montenegro spreads the message that at the Comansky bridge in the capital of the republic - the city of Podgorica - the helicopter of the Air Force of the country suffered a crash. The report says that both members of the crew of a military helicopter survived. In this case, the crew commander received serious injuries.
A meeting is held at the Ministry of Defense that is dedicated to army flight safety
aviation
in connection with the incident.
According to some information, this is a French-made SA.342 Gazelle helicopter, which, among other weapons, went to Montenegro after it left the union state with Serbia.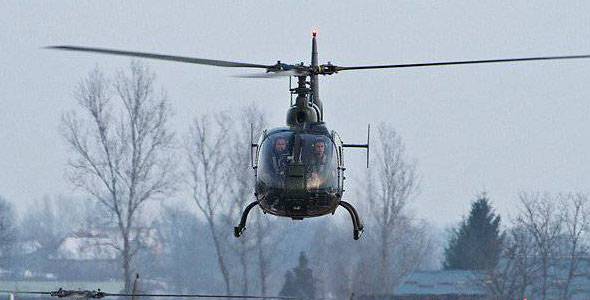 The helicopter had a tail number 12941 and crashed while performing a scheduled training flight. In the helicopter at the time of the crash was a high-ranking official of the Montenegrin Air Force - Deputy Air Force Commander of the country Namik Arifovich. It is reported that he served as commander of the crew. In addition to him in the cockpit was a lieutenant colonel of the Montenegrin army Mirolyub Antanasyevich. Both of them were delivered to the state clinical center in Podgorica.
At the crash site there is a special commission that collects information about the accident. Not excluded technical malfunction of the rotary-wing machine.