The former director general of the military-scientific technical center "Delta" of the Georgian Defense Ministry, Uchi Dzodzuashvili, told local media about the purchase by the UAE military department of the Georgian remote-controlled modules DRWS-2.
According to Dzodzuashvili, "a confidential agreement on the purchase of combat modules was signed by the parties 15 in March 2016, its total value amounted to 67 million lari (about 32 million dollars)". The first batch of $ 11 million must be shipped in May.
According to the blog
bmpd
"The remote-controlled DRWS-2 combat module was developed by Delta SEC for installation on the well-known Georgian tracked infantry fighting vehicle Lazika, created in the same center, the first prototype of which with this combat module was demonstrated at the beginning of 2012 of the year."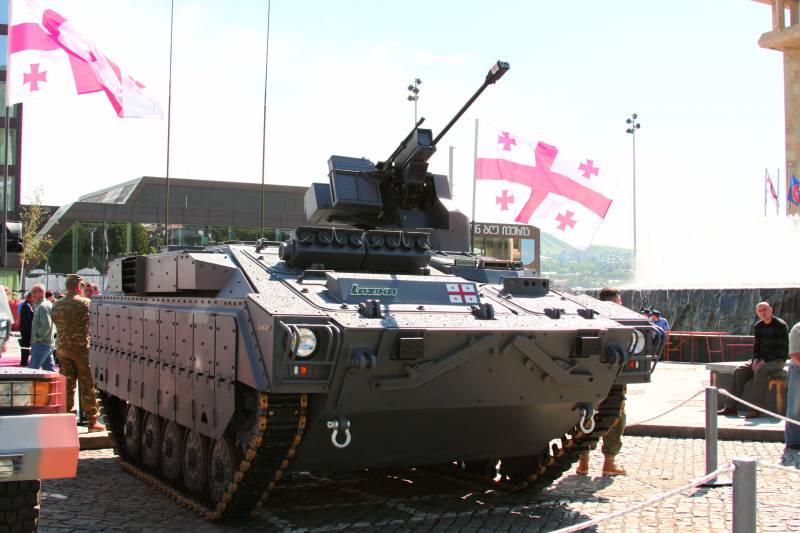 "The DRWS-2 module is equipped with a 23mm 2A14 automatic gun (apparently of Bulgarian manufacture) and
tank
machine gun PKT 7,62 mm caliber. The module uses a round-the-clock fire control system, including the installation of a television camera (South Korean EB-363P or Chinese GuidiR IR 22107). The possibility of integration into the module of additional
weapons
(ATGM, RPG, MANPADS or unguided rocket launchers). The stabilization of the module is apparently absent, "the blogger comments.
For installation on which machines the Emirates purchased these modules, it is not clear.