As promised, we continue the subject of KBXA.
How to kill the Russian space program. Part of 1
.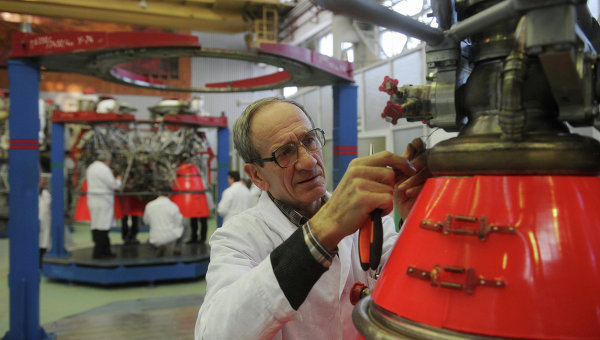 After reading the comments, I want to note that, of course, it is excellent, that the engines for Proton are assembled and tested in Perm. Given that in the 2025 year, the "Protons" will be abandoned, it is worth watching this plant. Just in case.
With regards to some questions. They were asked: what is the "Angara", what is the "Union", if "Proton"? Given that the RD0124 is just the second step of the Angara and the third step of the Soyuz-2 and Soyuz-STB LV. And РД0110р is the Soyuz-2.1.v RN, which was first launched in 2013 from Plesetsk.
Plus bench tests RD 0126, 0124A (And - this is also the "Angara" just), 0146, 0146D, 1025A and a bunch of others. Not only testing, but also fine-tuning, the benefit of R & D - here it is, in 25 km from the test site.
And the landfill. This is not a concrete chamber in the basement of the case. This is in itself another factory. The territory of 4 is at 4 kilometer. With a bunch of stands for various tests.
And, dear, I am spreading all this absolutely not to entertain my self-esteem. But because people who can, and most importantly, want to build engines for rockets, are already shouting that the plant is being killed by "effective" ones. And I would not want to. After all, it is useful, and R & D, and the plant, and the test site ...
But - we continue from the place where we finished yesterday.
About debt and money
I tell about the shop. All of these commissions, of course, great. But they do not particularly travel shops. And not because it is secret, but because God forbid, to see what is happening there.
Seriously, there are no defenses. The tool is not attorney and not certified. According to sanitary standards and requirements, it is possible to bring a person suffering from these norms to a heart attack.
Accordingly, the attitude from the inside is. This is no money, but it would also be Sinyachili. One plus ... Although it happens differently with drunkenness, for he who seeks will always find.
Having come to power, the new Mr. Director announced a new direction: get out of debt. With all respect to Rachuk, he, in spite of the decreasing number of orders in those years, managed to take advance payments for future work and to somehow maintain salaries at the proper level. And to be precise, the level of 2013 of the year, when there was a good recovery.
Then the fall began. At first the plant screwed up several dozen nozzles. Not by the curvature of the hands, by the way, but simply without testing and not having approved it properly, they began to use new plasma welding for seams. Welding let down, the cameras began to swell. There was a huge loss of hundreds of millions.
As a result, Rachuk scored 2 billion debts. True, we still owed a billion. And having come to power, Kamyshev said that the main task is to go to zero. The idea is clear, the idea is sober. But the execution ...
What chose the new team, which way. This is a massive reduction. And not only people, but also all kinds of costs.
Now we have a reduction. 400 is a man from 2600. And already rumors that by November they will cut another 600. Who will stay? Young people do not need to reduce, it runs as soon as it finds a higher salary. And this can easily be done in our city.
Brad, when an engineer who has learned 5 for years and has gained work experience, leaves because he has a salary like a cashier in a supermarket. And of course, they leave.
And here's the alignment. Young, 30 years old, gone. No matter where. Stay grandfather. Pre-pensioner or retiree. Grandfather will die. Yes, he will die, nobody will retire. We have one occupational disease in IC - oncology. Heptyl is a carcinogen. And from the body is not displayed. So grandfather will die. And who will replace him? Here is the question ...
And the heads of departments did not have a single lever to support young and promising people. And promising anyone who has worked more than 3 years. No salary, no bonus, no prospect. And go.
We have out of the unit for the year 5 young gone. From 11. Jobs are hanging, but who will go? In which madhouse on 14 thousands of young specialist search?
And in winter, the task was set: to develop a new staffing table, taking into account reductions. The money will be released, respectively, the salary can be raised. The amount of work will remain the same, but it seems possible to receive it by making large volumes. Fine.
But here a funny thing happened. It's gone from one department, not mine, I don't have so much, I don't know, fortunately or unhappily, as many as 11 people. "Freed" about 150 thousand rubles. Per month. It is logical that the head went to settle the issue of new salaries for the rest. People need to know how much they will receive, working for themselves and for the guy who will never come.
And receives a drop dead answer from the clever-head of the department of labor and wages to your question. 50 thousands of scatter on their own, and I will find 100 where to put it. Some of the bosses bargained, someone gave up without a fight. But in this way they lit up all without exception.
That's right, the wage fund of the enterprise is limited. And all these "effective" need to contain. And from somewhere to take their considerable salaries and bonuses. Therefore, we got what, a famous figure, and they ...
I do not invent it at all. He himself was a participant in such bargaining. Brad, of course. Healthy and intelligent men bargain for pennies for themselves and their subordinates. Humiliating.
Social life
Died in principle. Yes, the union there bolbochet something, some reports do. But from what was before, there was nothing left. Only money is charged for sporting events. There are pennies, 2,5 million per year. However, who saw this competition? Yes, no one. The last thing I watched was billiards. But then again, with the old manual still. Three years ago.
Social programs either. Yes there, take the Day of Cosmonautics. This year 55 years was a significant date. We have a good assembly hall, we always gathered people, a concert was rolled up, even Prigogine (director of the IC. - RS) himself sang. Even prizes were sometimes given.
And this year? Mr. Kamyshev rents (I don't know for what kind of money) the concert hall of the Voronezh State University, invites the soloists of the philharmonic society, local variety artists. And this event invites the elect. Engineers, engineers, hard workers and other mobile - go, work.
Everything that we had on 65 years of our cosmonautics, - borders were painted. And on a bulletin board a little piece of paper was hung on a printed printer. Like, congratulations. Everything.
And just two years ago, in our assembly hall, I talked and greeted with hand Bogorodsky. This is one of the few survivors who participated in the launch of Gagarin from KBKHA. He tested the engines and was present there at Baikonur. And everyone could.
Whether any of the veterans at this event, I do not know. We were first instructed to invite two people from each unit, then they canceled the next day.
About frames
It's no secret for you that we have a volatile faculty in the Polytechnic Institute (IMAT - Institute of Mechanical Engineering and
aviation
technicians. - R.S.). There is a department of rocket engines. So, the graduates of this department were taken without limitations all their lives. Shoved into departments and bureaus, if that - there is a stock, you can always reprofile. There were no problems with personnel at all.
The youth came, studied, retrained, someone left, of course. But anyway, the stream went.
This year, Mr. Kamyshev quarreled with the Polytechnic and refused to take target men. I do not need your LPD-shniki, I will take shots from VSU. Can you imagine idiocy? So I can not imagine. But imagine who prepares the VSU. It is interesting, of course, as there are historians, biologists, mathematicians, geographers and other humanities scholars will replace the reactive engineers, hydraulics and other techies. But this is not just nonsense, it is wrecking.
And how many. On the 2016 year, the budget laid down to take 12 (twelve, Karl!) Young professionals. And before hundreds came, not only from the Voronezh Polytechnic.
No, of course, if someone from the new team has kids there at the exit to VSU, then it's clear where the wind is coming from.
To complain, you say? And to whom? Rogozin? Yes of course. And then he does not know, you might think. His son is married to a daughter of Gurin, the current head of IC. Anya Gurina-Rogozin, worked in the department of chemists. So everything is fine there. Know what you need. And as it should.
About harm
It used to be such a thing. And it provided for additional pay, vacation, treatment, special food, preferential retirement experience. Now it is not. There is a special assessment of working conditions. From 2015 year. There are expert organizations that are engaged in this assessment. And for good money they have to establish the presence or absence of factors affecting the health of workers.
And we are not lucky, they say. In our company there are no conditions under which the same heptyl exceeded the norm in the 5 MAC. There is one MPC on heptyl - you already have to catch a gas mask on your head and put it on and tear out of there as quickly as possible. And then 5 ... Heptyl is safe, what else can I say ... Norma.
And what is the norm here, when after starting you exit - the whole territory is in bird droppings? Heptyl, if you grab it in a small dose, then your friend's toilet is for half a day. Well, and the bird - she is not aware that we have tests. Obviously, not everything burns down, a cloud of this kind is formed above the polygon. That's who was next, he and ... well, I understood. And there and the trees on the gardens in black holes and foliage shed all 50 years gardeners complain.
But now at least trials are rare. Once a month. And in those years, and two starts a week happened.
One is comforted: "Proton" as a khan carrier rocket. The rocket is good, but too dirty.
Not to be a simple critic. If in my opinion, the way out could be found in another. We have a huge production base. One of the most powerful in the region. Maybe only, probably, the mechanical plant can be compared, but we are doing one thing with them, fellow soldiers, so to speak. And the aircraft factory.
The idea is not only mine, but many sober-minded people, that it is necessary to deal not only with the loss of personnel, the loss of high-class specialists, but the need to load production. I understand that a crisis, a crisis all over the world, it is difficult to find customers for our products. In fact, demand has fallen, especially on the "Protons" after all the incidents. But "Soyuz" something has not been canceled. Only we fly on the ISS, and whatever the Americans say when they fly, that question is still. And we fly.
Need to do conversion. And not gas and electric stoves. We have colossal minds, we have a colossal base, we can make orders for any industry, especially since our government says and subsidizes import substitution.
Our oilmen and gas workers howl because almost all valves are foreign. And we can. Our fittings from the oil just that the size is different. Pumps! Imported pumps on wells. And we can. And even nothing new needs to be developed, everything in R & D is still with 90's in the drawings. We can.
But the "effective" can not. They can not even afford the idea of ​​going beyond the scope of what was hammered into their heads. I don't even know what courses and seminars. Because it is really obgaditsya at the start. Because all this is beyond the scope of standard works. And therefore we are engaged only in a series. And a series, I apologize ... Because there are fewer launches.
We are ready to practically stamp everything you need with our quality day and night. As in Soviet times, in three shifts when the plant plowed. Would need us.
Afterword. Very short. Rogozin's words on the topic of our lagging behind the United States have a certain logic. But these are just words. In fact, everything can be even more sad. Just six months ago, we made a fuss about Omsktransmash, where we began to lay off workers and get ready for the bankruptcy of the plant. It is good that the efforts of many media outlets solved the problem in a positive way.
A situation like the one that took shape at KBXA is not unique. This raises a single question: can we afford to today so calmly throw away those remnants of the mighty industry of the USSR that we miraculously managed to save?