Relations between the United States and Turkey are going through hard times, especially in the area of ​​arms procurement. This circumstance prompted the Turkish designers to develop a new
weapons
including shock drone, reports resource
Liveleak.com
.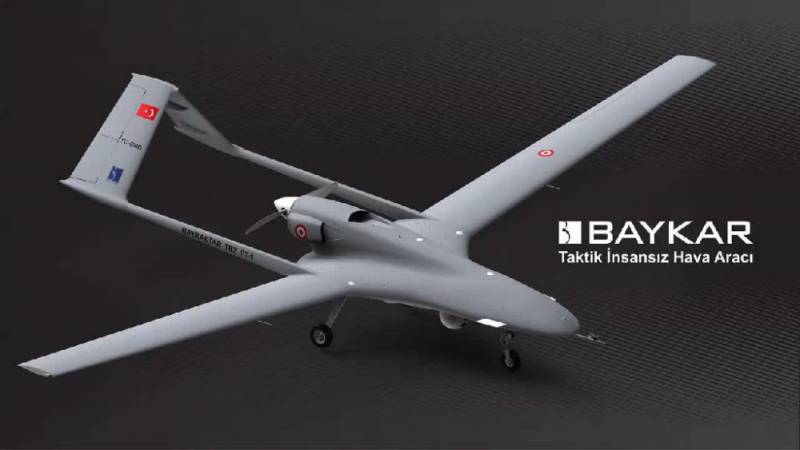 "(Deterioration of relations) is worrying, but we hope that the US-Turkish differences on individual issues will not cause weakness in our common efforts," says the publication of the word of an unnamed NATO diplomat in Ankara.
However, the Turkish defense industry, to some extent, even grateful to the Americans for their policies, which forced the domestic designers to be more active.
"I don't want to be sarcastic, but I would like to thank the US government for refusing to sell us weapons to force us to develop our own systems, in which we have made considerable progress,"
He quotes the publication of the Chief of the Undersecretariat of the Defense Industry of Turkey, Ismail Demir.
According to him, Turkish specialists "successfully developed an armed UAV Bayraktar, capable of destroying ground targets at a distance of 8 km with MAM-L and MAM-C guided missiles, which were created by the national company Roketsan and weigh on 22,5 kg with 10-kilogram warhead."
"From now on, Turkey does not need American UAVs of this class," Demir said.
We are talking about the American MQ-9 Reaper drones, for which Ankara is waiting for delivery permits from the 2009.