In Tula TsKIB sports and hunting
weapons
developed new large-caliber sniper rifles, one of which can be considered "the reincarnation of the anti-tank gun of the Great Patriotic War," writes
Rossiyskaya Gazeta
.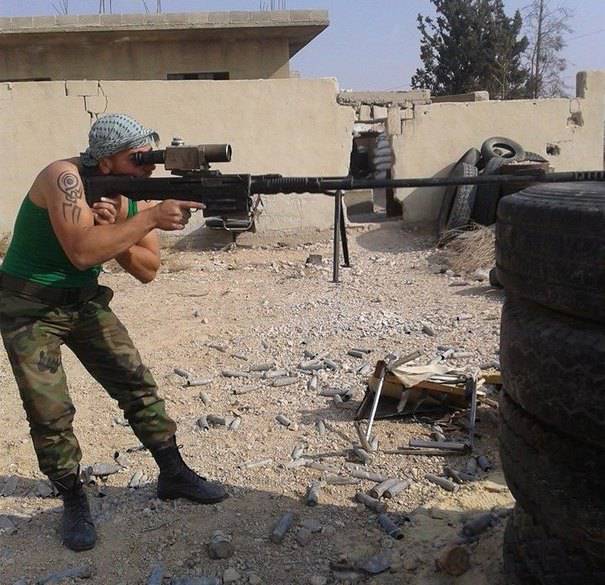 Rifle OSV-96 "Burglar" in Syria
According to the newspaper, the new rifle "will have a caliber of 14,5 mm (the same as that of the anti-tank guns), and the sleeve is supposed to be used at all from a small-caliber gun."
At the same time, according to the developers, "the return of the 14,5-mm rifle will be even less tangible than that of the XMUM" Cracker ", a constructive solution already exists."
It is noted that the new rifle is capable of hitting targets at a distance of over 3,5 km. And "at a distance of hundreds of meters it is capable of breaking through the wall of a building, all types of light armored vehicles and even inflicting serious damage
tank
disabling its optics and other important systems brought to the tower, "the newspaper writes.
"According to many military experts, sniper fire from large-caliber rifles on tanks and armored personnel carriers in the near future can be a very effective way of dealing with these well-protected and well-armed vehicles," the RG concludes.