The Chief Military Prosecutor of the Russian Federation, Sergey Fridinsky, today announced that Russia intends to seek legal assistance from Ankara in order to conduct a thorough investigation into the murder of Russian pilot Oleg Peshkov. Recall, Oleg Peshkov was shot by militants from the ground at the time when he descended by parachute after a strike by the Turkish fighters on the Su-24 RF AIF. The Turkish side claims that the Russian bomber entered the Turkish airspace for a few seconds, Russia claims to have shot down a Russian aircraft over Syrian territory.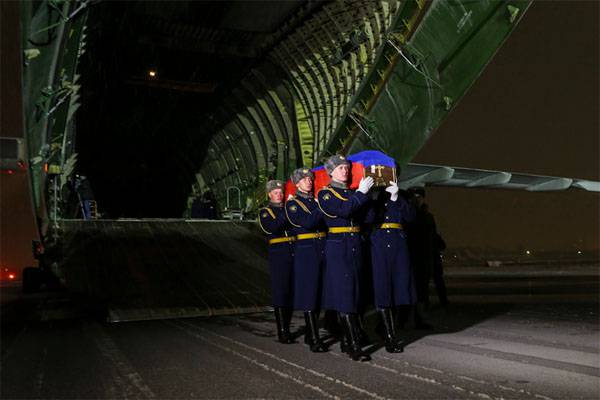 RIA News
cites a fragment of the statement of the Chief Military Prosecutor:
I think that it will be necessary to do this (contact the Turkish authorities), the investigation itself suggests this. I think that everything will fall into place.
At the same time, the press service of the Russian embassy in Turkey said that so far the Russian investigating authorities did not turn to their Turkish colleagues for legal assistance.
Can a state whose authorities have long spat on both international law and the rights of the individual people inhabiting Turkey provide legal assistance?
It should be recalled that earlier in the cafe of the city of Izmir, the Turkish police detained a man named Alparslan Celik, who said in front of the camera that he had ordered to open fire on the Russian pilots. During the detention, Chelik and his accomplices discovered an entire arsenal
weapons
including grenade launchers. Soon it was reported that Celik was released from custody with vague wording about the absence of evidence of his involvement in the commission of criminal offenses. Apparently, wearing a grenade launcher in a cafe and participating in hostilities on the side of terrorist groups in a foreign country do not include criminal offenses in modern Turkey.