Four Eastern European countries announced that they would send their military to the Baltic countries "to strengthen the partnership within the North Atlantic Alliance." These are Hungary, Poland, Czech Republic and Slovakia. The military leadership of these countries declares that they will be able to send troops to 150 in the Baltic States. This decision was made during the meeting of the leaders of the so-called "Visegrad Four", which includes the above-mentioned states.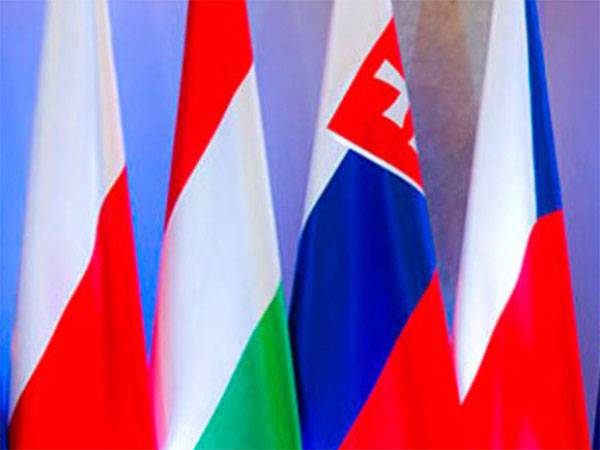 In total, the Czech Republic, Slovakia, Hungary and Poland are planning to send their troops to Lithuania, Latvia and Estonia 600 already on January 1 2017, if the initiative is supported (hardly in doubt) at the next NATO summit. The need for such a shipment is due to the "unpredictability of Russia's actions." As if the 600 Polish, Czech, Slovak and Hungarian soldiers somehow affect the "unpredictability of Russia" and make Russia "more predictable for themselves." Do not meddle with the Russian borders - and Russia will be completely predictable for you ...
In the 40 years of the last century, under the flag of Nazism, battalions and regiments formed from the soldiers of these countries have already become acquainted with Russian
weapons
and the Russian spirit, and now, apparently, something with memory has become, and the American (this time) vassalit started on the old ...
Czech Minister of Defense Martin Stropnitsky said that the decision on the location of the "Vyshegrad contingent" will be taken at the Warsaw NATO summit.
Against this background, attention is drawn to the decision of the Ministry of Foreign Affairs of the Czech Republic, aimed at creating a structure in the country, whose representatives will oppose the "Russian propaganda". Czech Foreign Minister Mr. Zaoralek announced that the Czech Republic has its own interests, and she (the Czech Republic) will not allow anyone to encroach on them. This is said by an official of the state in which the office of the mouthpiece of Western propaganda - Radio Liberty is located ...
It is reported that in the new department will work 30 people.
Портал
Prague Expert
publishes a statement by a Czech political analyst, Jan Schneider, commenting on the creation of such a department:
There is no Russian propaganda in the Czech Republic, and vice versa, it is full of anti-Russian propaganda. Often it consists of extremely negative coverage of events in Russia by the Czech media.