84-mm rifled anti-tank grenade launcher Carl Gustaf M3 produced by Saab AB has been officially adopted in the USA, the blog reports
bmpd
citing Jane's Missiles & Rockets magazine.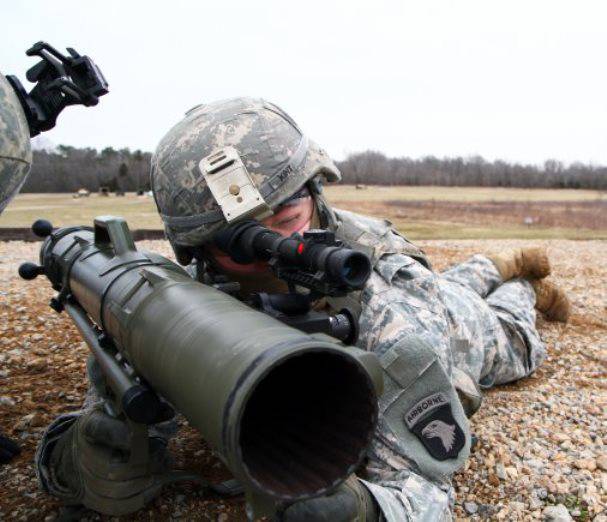 Soldier of the 4 Brigade of the 101 of the United States Army Air Assault Division with RPG МNNUMX MAAWS (Saab Carl Gustaf M3). Fort Campbell, 3
The M3 enters the service of every US infantry platoon. The RPG calculation consists of their 2-man - grenade launcher and his assistant.
"The appropriate procedures and guidelines for achieving full material release (FMR) RPGs М3 should be completed by the end of 2016, however, from the beginning of 2016, RPGs М3 began to arrive in the US Army and National Guard units. Requirements for the preparation of rocket launchers, which must still be formally approved, first include the conduct of annual practical shooting each calculation, "writes the magazine.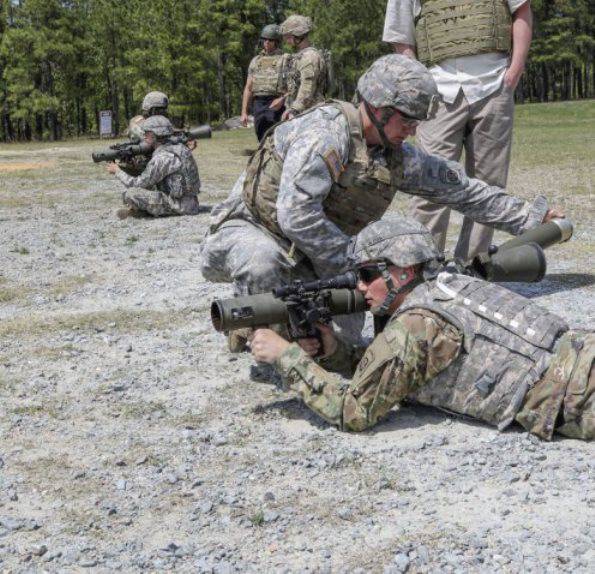 The command of special forces uses this grenade launcher already with 1987 g (75-th regiment of the Rangers), in 1997 of the city they were armed with SEAL units, and then all the other units of special purpose.
"In 2011, Carl Gustaf began to be supplied to light infantry and airborne units of the US Army operating in Afghanistan, for which its procurement was made as part of programs to quickly meet urgent operational requirements. In October, the 2012 of the Year, the Council of the United States Army on the development of requirements, approved the adoption of the M3 into service as a standard infantry
weapons
, and in 2014, the corresponding standardization process of the grenade launcher was launched, "the publication reminds.