US military officials continue to discuss Russia's actions towards
aviation
and US warships in the Baltic. This is primarily about the flight of the Russian Su-24 over the US Navy destroyer Donald Cook, as well as the interception of US reconnaissance aircraft by Russian fighters. This time, US Secretary of Defense Bob Wark made his comments on the matter. Portal
www.defense-aerospace.com
quotes Wark's statement:
It is obvious that the Russians are very aggressive in the Baltic and Black seas. Their planes flew so close that the slightest chance could lead to tragic consequences. An airplane, for example, could collide with a bird (gull) in the air, and Russia would later declare that it was shot down by the US military.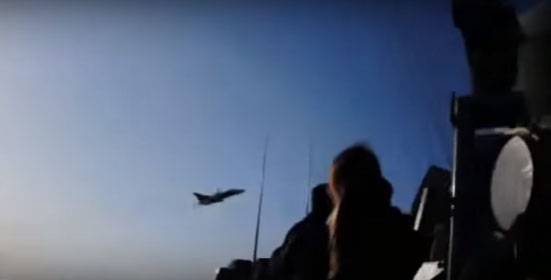 In fact, Post-Factum prompted Erdogan what rhetoric he should have used after the attack on the Turkish Air Force of the Russian Su-24 bomber - they say, "collided with a bird" and "fell himself." Apparently, NATO must now adopt the arguments of a high-ranking Pentagon official.
According to the US Deputy Secretary of Defense, Russian military aircraft also fly close to US air borders, but American pilots, carrying out interceptions, operate, you see, extremely professionally.
So, perhaps, in order not to scare away the Baltic and Black Sea gulls, would it be more expedient for American destroyers to plow the expanses of the sea closer to their own borders in order to avoid "tragic consequences"?