The companies Lockheed Martin Missiles and Fire Control and Raytheon Missile Systems received a contract to manufacture equipment for the Paveway II guided bombs, according to defenseindustrydaily.com.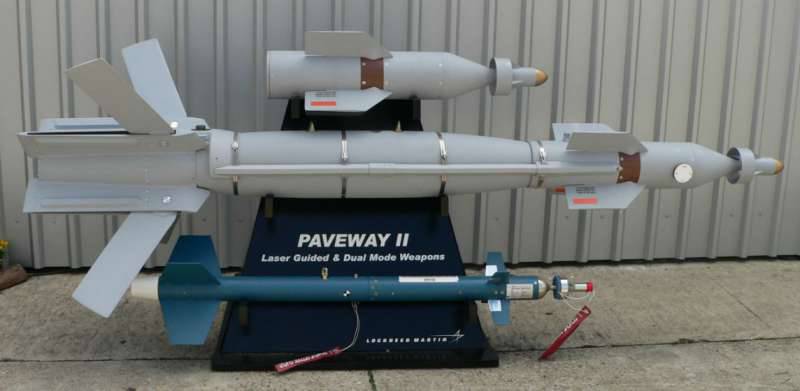 The contract value was $ 649,7 million. Supplies must be fully completed in July 2023.
Earlier, Washington reported that Saudi Arabia intends to purchase in the US a large batch of ammunition worth about $ 1,2 billion, including 1 thousand laser bombs GBU-12 Paveway II.
"Paveway II is a conventional bombs of the McNUMX family equipped with a guidance and control system. The kit includes a computer, a guidance system with semi-active laser guidance and pneumatically controlled front tail. Laser guidance is more accurate than satellite guidance, however, the operation of a laser seeker can be disrupted by fog, sandstorms, etc., "leads the information.
Military parity
.
Help resource: "The designation Paveway was given by the US Department of Defense, but it became the subject of legal battles (global legal battles) between the companies" Lockheed "and" Reyteon. " "Raytheon" claimed that this trademark belongs to her, "Lockheed" retorted: this name is common to define the entire sample
weapons
. The court ruled in favor of Lockheed. "