The Turkish prosecutor's office decided to drop the main charges against Alparslan Celik, who is in the armed wing of the extremist group Gray Wolves. It should be recalled that Alparslan Chelik said last fall that it was he who shot Lieutenant Colonel Oleg Peshkov, descended by parachute, a pilot of a Su-16M Russian Air Force Flight Card, shot down by a Turkish fighter, descending by parachute.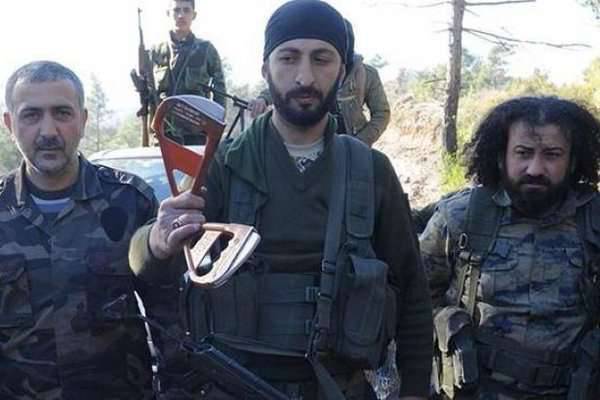 Celik, along with a group of other militants from the Gray Wolves grouping, was detained in a cafe in Izmir (Turkey) more than a month ago. At the time of detention, a whole arsenal was withdrawn from Celik and his accomplices.
weapons
, including grenades and automatic rifles.
According to the staff of the Turkish Prosecutor's Office, the early testimony of елиelik and the footage of the execution of the Russian pilot are not evidence of this man's guilt. According to lawyer Celik, who leads
RIA News
, at the moment, the investigation into the illegal storage and carrying of weapons to his client is ongoing.
Celik himself, as soon as he fell into the hands of the Turkish police, stated that he did not shoot Oleg Peshkov and did not give such orders to his subordinates, but allegedly took the blame for the shooting as the commander of the unit operating in northern Syria. For the Turkish prosecutor's office, apparently, this is an exhaustive proof of Celik's innocence.