Office of the press service and information
chief defense department
The country announces that today, 10 May 2016, the solemn laying of the small rocket ship "Storm" project 22800. Bookmark held at the Feodosia shipbuilding enterprise "More".
Designed by the XM of the 22800 project, specialists of PKB Almaz. The displacement of this type of ships is about 800 tons. Maximum speed - over 30 nodes. MRK "Storm" will be armed with a complex of high-precision rocket
weapons
and artillery installations.
From the message of the press service of the Ministry of Defense of the Russian Federation:
During the design and construction of the RTOs of this project, the requirements of the Main Command of the Navy were implemented, which allowed to achieve a number of advantages. This is a high maneuverability, increased seaworthiness, as well as the architecture of superstructures and hulls, made according to the technology of low reflectivity. The ship will be able to perform tasks in the sea zone at a distance from the bases about 3 thousand miles.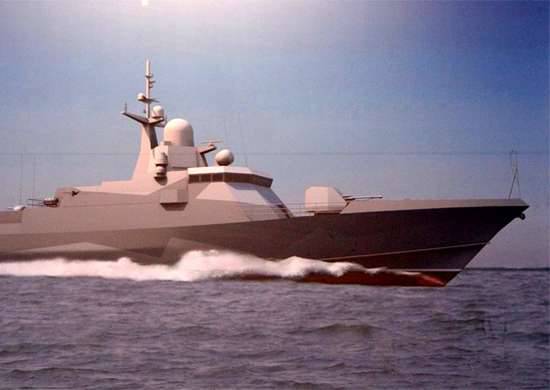 It should be noted that two RTOs of the same project are already under construction. These are the ships "Hurricane" and "Typhoon", which were laid at the shipyard "Pella" in the northern capital.
The order of the Russian Navy for ships of the 22800 project up to 2020 of the year exceeds 10 units.
Admiral Alexander Vitko, Commander of the Black Sea Fleet of the Russian Federation, and Vice Admiral Viktor Bursuk, Deputy Head of the Navy for Armament, will take part in the ceremony of laying the IRC "Storm".