Flight tests of the United 40 drone, manufactured by ADCOM Systems (UAE), are taking place in Russia, MIC reports with reference to
RIA News
.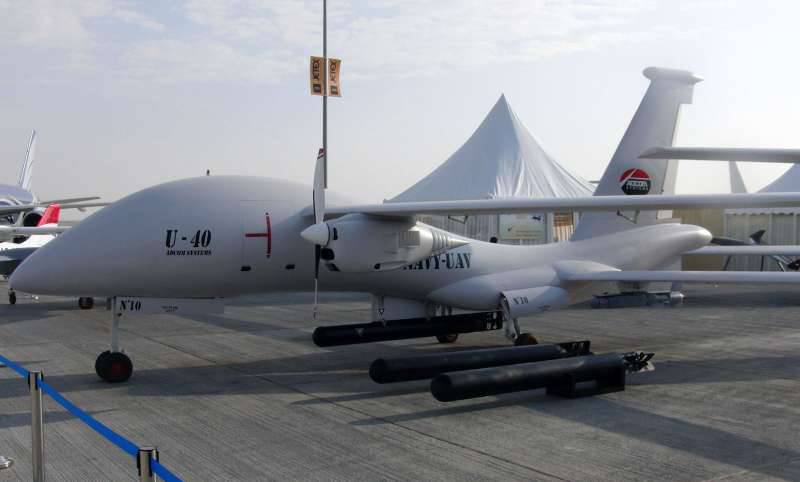 "The tests of the United 40 UAE UAV began in the State Flight Test Center (GLITS) of the Russian Defense Ministry named after Chkalov," a defense industry source told the agency.
The agency recalls that the ADCOM Systems group of companies that developed the UAVs back in 2013 g reported on an existing agreement with the Russian military for supplying United 40 class MALE drones. However, tests by decision of the Ministry of Defense of the Russian Federation were postponed.
It is reported that "United 40 - medium-altitude apparatus of a long duration of flight, which may be in the air for more than 100 hours."
It is made according to the traditional for the manufacturer scheme "with the fuselage of s-shape and a large removal tandem wing." On the front wing - 2 piston engine.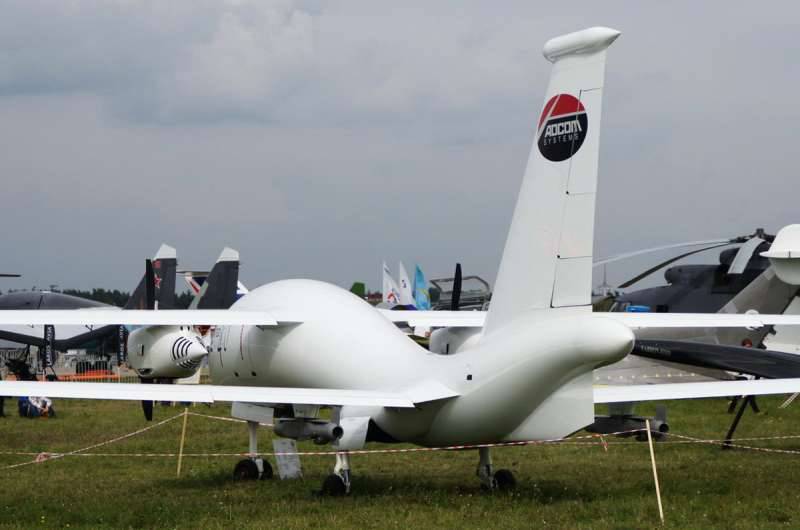 Company Help:
"The United 40 system can be used both for carrying out observation missions and for launching missile strikes against targets on the ground. The device has four points of arms suspension, each designed for loads up to 100 kilograms and an internal bomb bay with a carousel type suspension system with six attachment points. As weapons In particular, air-to-surface Yabhon Namrod guided missiles developed by Adcom Systems or Russian missiles could be used. "