On the Ukrainian TV channel 112 Ukraine, an interview appeared with a man who is called a "speaking helmet" in Ukraine. Speech about the deputy VRU and the coordinator of the site with the loud name "Information Resistance" Dmitry Tymchuk. During the interview, Tymchuk made several statements that draw special attention to themselves and look quite sensational to Ukraine.
First, Tymchuk in an interview with journalists of the TV channel
112 Ukraine
He acknowledged that grants for the activities of the Information Resistance Internet portal come to Ukraine from foreign sponsors, moreover government sponsors.
Correspondent question:
Grants give the governments of Europe and the United States?
Tymchuk's answer:
Yes. (...)

People wanted to help with something, but we accepted only money from some medium-sized businessmen, without conditions for lobbying something. With a great creak, but we managed to get several grants for our activities.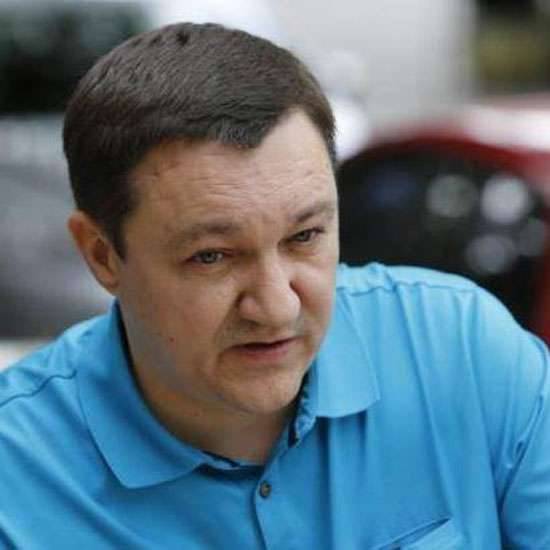 Secondly, Tymchuk announced the percentage of criminals ("ex") who serve in the ranks of the so-called volunteer battalions.
Correspondent question:
On the one hand, the do-it-yourselfs did an invaluable service to the country. On the other hand, many negative things are associated with them. In Mukachevo, they made banal gangster clashes. Why not punish the heads of local law enforcement agencies?
Tymchuk's answer:
We have a notorious political expediency - we have a country of half-hearted decisions. It doesn't matter who calls himself volunteer battalions, or even in fact they are - that's the attitude towards them in society. It is necessary to understand how these battalions were created at all. When I found out the statistics on the previously convicted in these battalions - I was shocked - 30%. It is necessary to understand what the situation was - there was nobody to fight anymore, therefore these volunteer formations were created. Then there was only one task - everyone who was ready to take in hand
weapon
and go to the front - let it go.
Thirdly, Tymchuk called the "myth of the Ukrainian defender" Nadezhda Savchenko.
From the statement of the people's deputy of the Verkhovna Rada of Ukraine:
Can we, on the basis of these battalions, the army, the National Guard, create our own myth — the myth of the Ukrainian defender? Do you watch it now? Today we have one acting myth - this is Nadezhda Savchenko. But I am afraid that very soon after her return, this myth will corrode due to the cynicism and skepticism that fill our society.