The former head of the Pravoseks, Dmitry Yarosh, admitted that the "cleansing" of the militia checkpoint under Slavyansk in 2014 was the work of his group. That is what was previously presented by Kiev as Kremlin propaganda, is now recognized as true. Perhaps with this recognition, Yarosh wants to show his importance to the new government.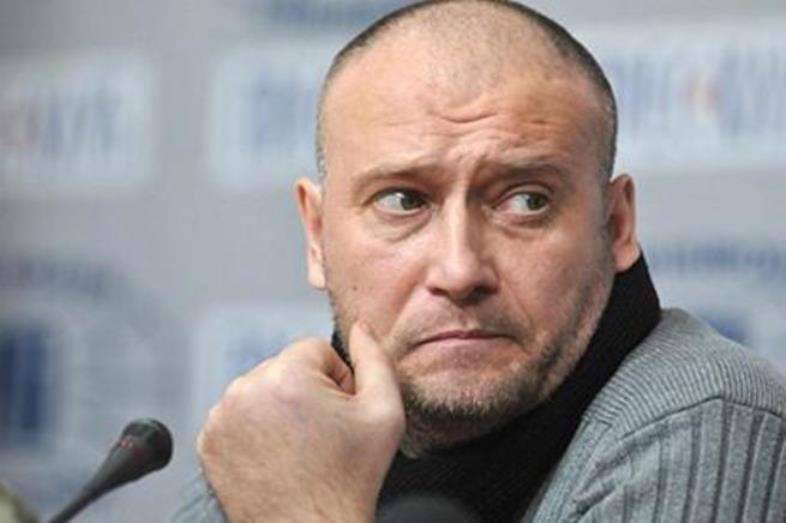 "Experts and journalists have long accused the Right Sector of the attack on the roadblock. Among the evidence was a business card of Dmitry Yarosh, found at the scene of the battle. The authorities in Kiev, in turn, called it "Russian propaganda", "explains the newspaper
Look
.
Confirming his participation in the attack on the checkpoint, Yarosh also noted that his business card is not a fiction.
He told about the details of the diversion two years ago. According to him, the PS group "received a task from Alexander Turchinov (at that time served as president) to disable the transformer for a television tower on Mount Karachun near Slavyansk in order to limit enemy propaganda on TV."
"We clearly understood that we could not endure any long battle, all we can do is sabotage attack and reconnaissance. Member of the political council of the UKROP party, Gennady Korban, the mayor of Dnepropetrovsk, Boris Filatov, out-of-fraction people's deputy Andrei Denisenko provided the Right Sector with ammunition and vehicles, "said Yarosh.
"We were given a map of the situation in the ATO, where the enemy's roadblocks were marked. I selected twenty volunteers for the operation, "he said, recalling that
weapons
they got hold of "thanks to a criminal who turned out to be a patriotic man."
They cleared the block post on the way to Karachun. During the short battle "one fighter was killed by the" Right Sector "." "And I left a business card for memory," added Yarosh.
Commented on the recognition of Yarosh director of the International Institute of Newest States, political scientist Alexei Martynov.
"The statements and confessions of Dmitry Yarosh are not related to the fact that he had a conscience awakened, and he decided to tell the truth two years later. The political situation around Ukraine is changing. The United States and the West as a whole are moving away from Ukraine and the Kiev authorities. In this context, the Ukrainian elite, including Yarosh, are looking for ways of withdrawal and the possibility of retaining influence. They are trying in every way to prove their importance and "contribution" in the fight against Russia ",
- he said.
"Yarosh is trying in every way to sit in power in Kiev. This is a kind of marketing attempt in front of the new government and overseas sponsors. Yarosh proves his importance and value, that he can come in handy for doing dirty work, "said Martynov.