Russia reported that the key factor in the release of Palmyra at the end of March this year was the presence of Russian special forces soldiers who participated in the operation along with the Syrian troops. It was envisaged that the special forces should be used as ground controllers to coordinate the air strikes of Russian bomber and combat helicopters. In addition, the special forces used their reconnaissance experience to search for positions of the DAISH and to coordinate the offensive maneuvers of the Syrian troops, as well as bomb strikes.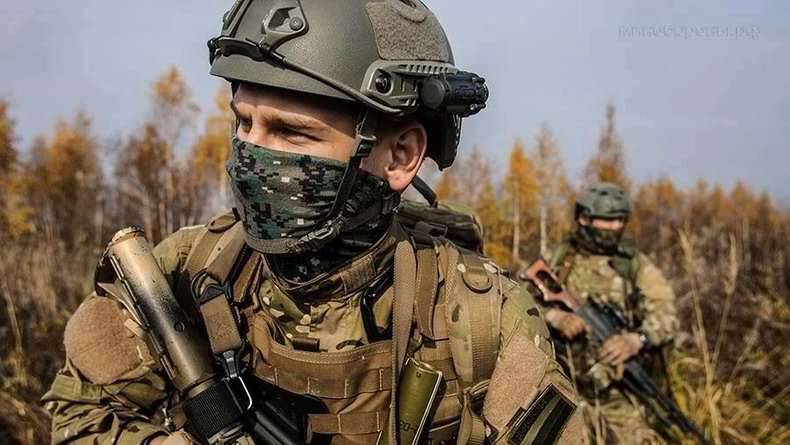 There is a well-known case when a special forces soldier was surrounded by DAISH militants and heroically summoned fire on himself, directing an air strike to his position. As a result, the commando died, but many militants were also killed. As has happened in the 1980s in Afghanistan and in the 1990s in Chechnya, the special forces have shown themselves to be extremely dangerous opponents even for fanatical Islamist militants. A feature of the Syrian operation was that the special forces were not involved in the raids. Like their Western counterparts, Russian special forces soldiers are trained in conducting reconnaissance operations (often deep in the back of the enemy), ensuring the safety of VIPs or equipment, as well as implementing "direct actions", that is, sabotage raids. In the past, special forces repeatedly conducted such operations in Afghanistan and in Chechnya, but in Syria, he did not receive such orders. The fact is that Moscow seeks to avoid losses among personnel, since this can cause a negative reaction of public opinion in Russia. On the other hand, spectacular victories are still quite popular in society.
Russian special forces soldiers have officially been in Syria since October 2015, and unofficially - almost a year longer. Russia did not provide any details about the operations that the special forces carried out in Syria, which is the standard practice for special forces. Initially, the special forces were sent to train Syrian colleagues and help in tracking down and destroying Daesh leaders. The success of such actions was not reported, which is also quite common for covert sabotage operations. It was more difficult to hide the role played by Russian special forces in providing enhanced security measures against senior government officials in Damascus. This activity also proved successful.
Russian special forces are in many ways similar to foreign counterparts, but there is one significant difference. There are many conscripts or conscripts among them, which is a sharp contrast to the similar Western units, where only professionals serve. However, recruits who fall into the special forces, are carefully selected, and in addition are accepted to serve in these units only on a voluntary basis. At the same time, special forces in military service are closer to American rangers in terms of skills, professional fighters from Russian special forces are world-class specialists.
Special forces consider conscripts to be potential candidates for a long-term contract and their short-term conscription service is seen as a probationary period. Special forces veterans are able to make the most of the constant influx of military conscripts. In Chechnya, special forces suffered casualties, about 10 percent a year. There were only a few hundred commandos at any given moment in time, and almost 80 percent of the enemy's losses fell on special forces. In Chechnya and Ukraine, commandos were mainly involved in gathering information about the enemy, finding out the location of their camps and travel routes. For direct attacks, artillery and
aviation
. When the commandos nevertheless came into direct conflict, the enemy's losses significantly exceeded their own. However, the losses of the Russian special forces are somewhat higher than those of foreign colleagues, which is largely due to the large number of draftees in its composition. Often more than 30 percent of special forces in Chechnya were military servicemen. However, they were not sent to participate in the Syrian operation, while some Syrian fighters were included in the units, especially if they spoke Russian.
The first special forces were organized in much the same way as the British SAS, sabotage and raid groups. A special forces team in 1300 can consist of 100 teams for 8-10 people. The first special forces unit consisted of a total of 135 people divided into 15 independent teams. Since 1990, the low level of organization seems to remain unchanged. In Russia, a lot of different special forces. Most belong to land forces, but the Navy, the national police, the Ministry of Foreign Affairs and intelligence services also have special forces units that specialize in carrying out tasks specific to these organizations. So, there are separate units engaged in amphibious operations, ensuring the protection of embassies or diplomats abroad. There is even a special unit of special forces - super-snipers, which can be used to destroy highly dangerous and effective enemy snipers.