One of the main reasons for America's past military successes was a developed military-industrial complex, but at present there are few of them left
RIA News
opinion of the University of California professor Peter Navarro, which he outlined in his article for the National Interest.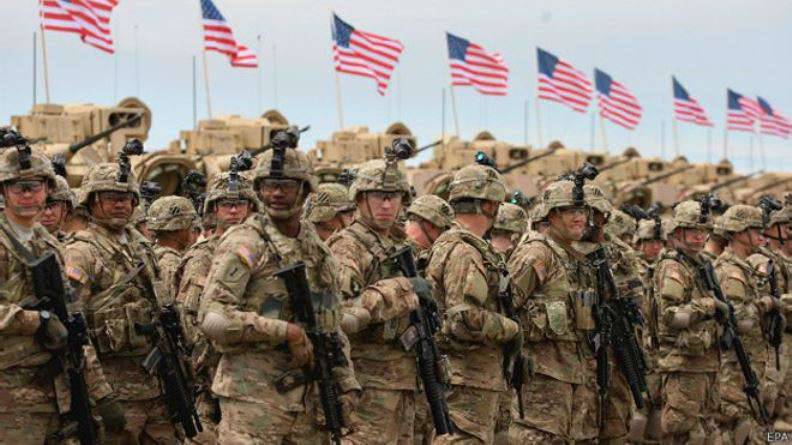 "At the beginning of the Second World War, the United States had a strong economy. The volume of the economies of Nazi Germany and imperialist Japan together made up only half of the US economic volumes, "the scientist notes.
"There was a strong connection between economic and military successes: behind every American soldier there was a military-industrial complex in his homeland," writes Navarro. - American plants could supply armies
weapon
,
Tanks
and ships in the right amount. "
Now the picture is different: "most of these strategic factories are closed, and active production is developing in cities such as Chengdu, Chongqing and Shenzhen." This state of affairs creates a strategic problem for the Pentagon, since "in the case of large-scale military operations, there will no longer be a production advantage on the side of the United States," the author believes.
"Indeed, while the largest Chinese shipyards have 60 working overtime to create more submarines and other components of carrier strike groups, many of the shipyards in the US are either covered with dust or have already closed," he notes.
According to Navarro, "fifth-generation fighters based on American F-22 and F-35 are now mass produced by Chengdu, but in the USA themselves, the F-22 program is closed, and the development of the F-35 fighter has faced financial and technological difficulties" .
The space program is marking time in the USA, while China is developing its own global positioning system.
"If economists and national security specialists do not cease to believe that their interests do not overlap and will not rebuild the military complex, in future wars, the US Armed Forces will have nothing to answer the enemy," the scientist concludes.