Last evening, the units of the Armed Forces of Ukraine fired on the suburbs of Donetsk, Gorlovka and Yasinovaya, firing around 140 mines of various calibers, reports
RIA News
message of the Donetsk agency.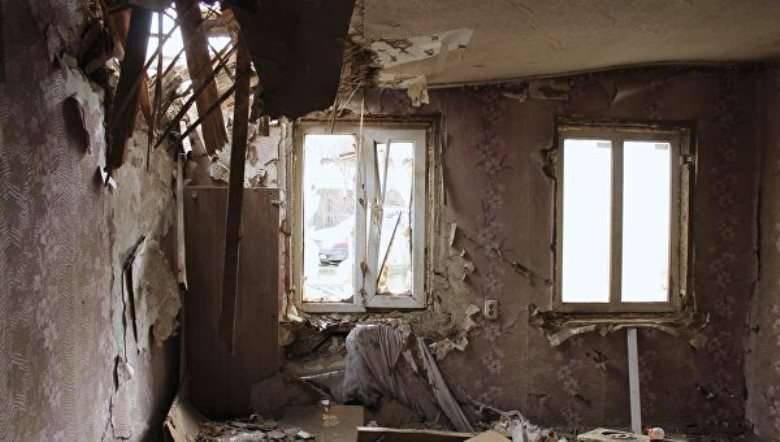 "The Ukrainian side began shelling around 20: 00 and completed around one in the morning. Zaitsevo, Spartak, Zabichevo, Veseloe, Trudovskys, the airport, Volvo-Center and the Yasinovatsky checkpoint were under fire from the security forces. In total, 77 mines of the 82 millimeter caliber and 63 mines of the 120 caliber millimeters were released in these territories ",
told the agency a source in the DPR MO.
"Along with the mortars, the security forces used anti-aircraft installations, large-caliber machine guns, grenade launchers and small
weapon
"He added.
According to the information, the Ukrainian units "delivered strikes from their positions in the populated areas of Zhovanka, Bakhmutka, Skilled, Sands, the cities of Marinka and Avdiivka, as well as from the Butovskaya mine".
Information about the victims and the destruction specified.
On the same day shelling of the territory of the Lugansk Republic was carried out.
"On Saturday, in the 14: 47, the Armed Forces of Ukraine fired from the direction of Luganskoye in the area of ​​the settlement of Logvinovo from an easel anti-tank grenade launcher (LNG) - a 2 shot. In 16: 30 on April 16, shelling from the direction of Stanitsa Luhanskaya on positions in the Veselenkoe area of ​​the AGS (10 shots) and small arms was recorded, "told RIA"
News
"At the headquarters of the People's Militia.
According to the interlocutor, "on the part of the populated areas of Popasnoe and Trekhizbenka on the side of the Ukrainian security forces on Saturday, two more shelling from small arms were recorded in the area of ​​the settlements of Molodezhnoye and Krasny Liman".
Total for the day recorded 4 shelling. "There is no loss," the source clarified, adding that "the People's Militia strictly adheres to the Minsk agreements and does not open return fire."