Until the end of last year, Russia delivered the PLA about 200 X-59MK anti-ship missiles, reports
Military parity
with reference to the resource "thaimilitaryandasianregion.wordpress.com".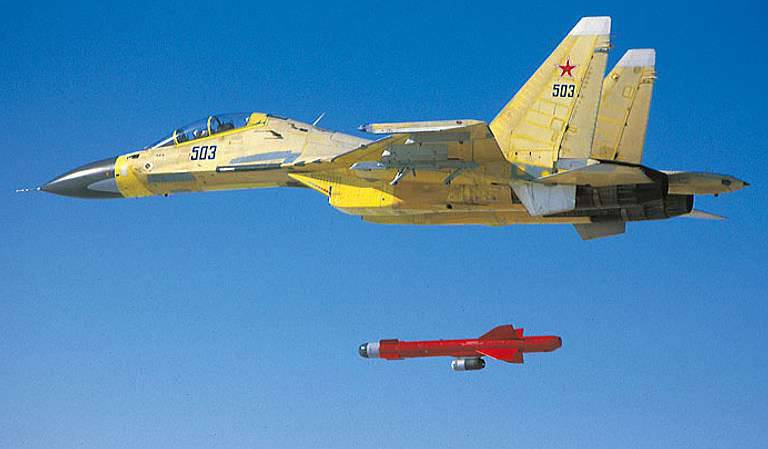 Reset X-59МК2 from Su-30МК
It is noted that "the missiles come into the arsenal of Su-30MK2 attack aircraft (a specialized Su-30 family attack aircraft designed for China, NATO code - Flanker-G)."
According to the Swedish SIPRI Institute,
aviation
The Chinese Navy received two types of missiles - X-59MK and X-59MK2.
Publication reference: "X-59МК is an anti-ship missile with a range of 285 km, maximum speed 0,9М, mass of 320 kg warhead, equipped with active radar seeker ARGS-59 (ARGS-59).
The X-59MK2 is an advanced version of the X-59MK and is designed to hit stationary coastal targets at a distance of up to 285 km, depending on the configuration, it can be equipped with penetrating warheads 320 kg and fragmentation warhead 285 kg. "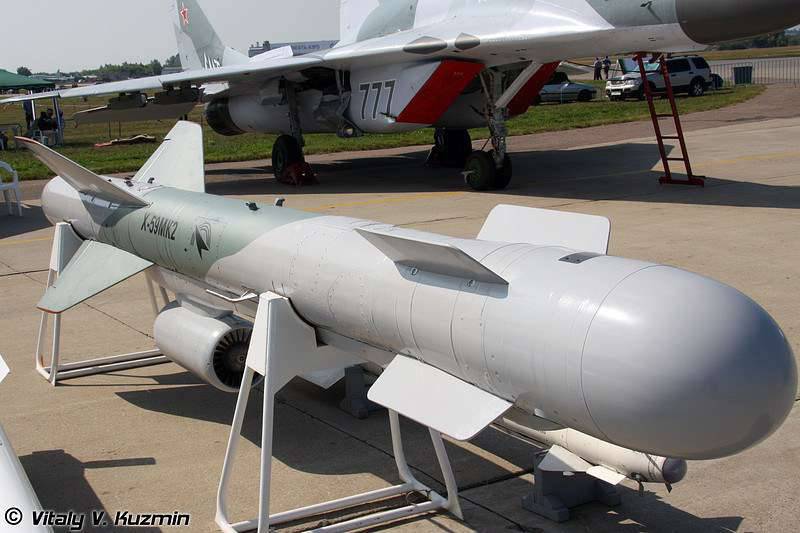 X-59MK2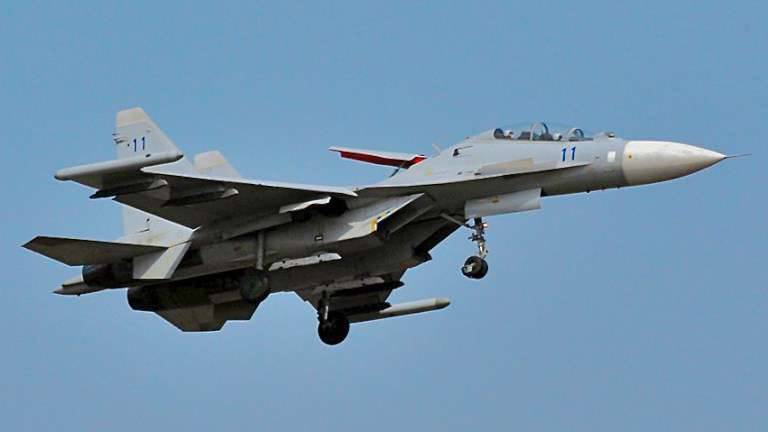 Su-30MK2 of the Chinese Navy Aviation